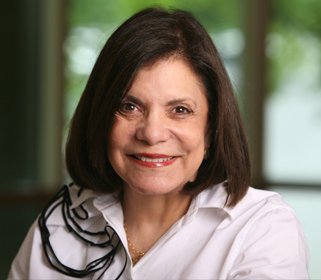 Rhoda Joyce Glickman has more than 20 years of extensive experience in government and nonprofit organizations. Currently the Director of Government Relations for the Corporation for National and Community Service, she has held senior positions in the Clinton Administration and was the first and only Executive Director of the Congressional Arts Caucus, a bipartisan legislative service organization serving nearly 300 members of the United States Congress.

Other previous positions include Public Relations Manager for the White House Conference on Families; Newsletter Editor for the Council of Foundations; Public Relations Director for Wider Opportunities for Women; and junior high English and social studies teacher.

Ms. Glickman has served on various Congressional spouse boards and was a co-founder, with Tipper Gore, of the Congressional and Administration Task Force on Mental Health Issues. She has spoken on various issues, ranging from women's health to expanding educational opportunities for all sectors of the population. In addition to serving on the national board of Communities In Schools, she is currently a member of the Kennedy Center's Community Friends Board, the Shakespeare Theatre, the Ford's Theatre and the District of Columbia Jewish Community Center.

Ms. Glickman received her Bachelor's of Arts from the University of Michigan, where she majored in communications and received a secondary teaching certificate. She is married to Dan Glickman, former U.S. Secretary of Agriculture and member of Congress and former president of the Motion Picture Association of America. He is also on the national board of Communities In Schools. They have two children, Jon, who is a movie producer in Los Angeles, and Amy, who is a public relations consultant in New York City, and two grandchildren.