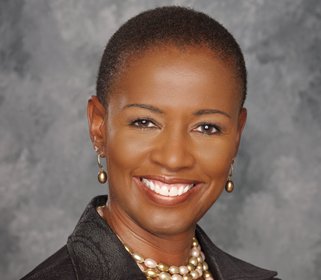 Ava Youngblood is a Catalyst.  Other words used to describe her are curious, strategic, passionate and perspicacious.
She serves as a Speaker, Consultant, Executive Advisor, Faculty Member, Entrepreneur, Board Director and Board Chair.  
She knows how to identify, acquire, build and retain leaders.  
She serves as the founder and Chief Executive Officer of YESS (Youngblood Executive Services, LLC) (2011) the parent company of YESS Executive Search (2002) and MC2 Leadership Academy™, a Virtual Leadership Certification Academy (2014).  
YESS Builds Leaders who Build Leaders™ through our business units.  We Transform How Leaders Access Resources.  We Give Back.
YESS Executive Search Recruits, Refers and help Clients Retain leaders with the ability to move up at least 2 levels from the initial position i.e., YESS Candidate Hires have "Runway Room" and have a 4X  Industry Average Retention Rate.
YESS MC2 Leadership Academy™ Builds Leaders Who Build Leaders Who Make a Positive Difference through a rigorous "Teach the Teacher" Certification Process.  
We focus on understanding our clients' deepest needs and executing with integrity, excellence, performance, curiosity, courage, continuous learning, innovation and discretion.  We help leaders and organizations acquire and build leaders who leverage differences to unlock and inspire creativity and innovation plus sustain the gains in themselves and others.
Clients include Abbott, Allstate, American Express, Baird, Blue Cross Blue Shield, Bristol Myers Squibb, BP, CISCO, Chicago Urban League, Darden, DentaQuest, Dell, Deloitte, Disney, EQT, Federal Reserve Bank of New York, HAVI Global Solutions, Huntington National Bank, Ingredion, INROADS, J&J, Kraft, KPMG, Loop Capital, McDonald's, NAIC, Northwestern University, Pitney Bowes, Principal Financial Group,  Rush University Medicine, Shell, Sinai Healthcare, University of Chicago Booth School of Business, USG, Walmart, and various other associations and organizations across the US.
YESS' passion is enhancing the leadership pipeline in the profit, non-profit, education and government sectors.  "Our vision is that virtually every business will operate with a sense of higher purpose, integrate the interests of all stakeholders, acquire, develop and elevate leaders and build a culture of trust, accountability and caring."
YESS also believes that to those who much is given much is required.  Consequently, our Corporate Social Responsibility focus is in education and a portion of our earnings are given back to Communities In Schools, Chicago Shakespeare Theater, where Ava Youngblood serves as a Board Director and INROADS, Inc. where Ava serves as an Alumna.  Ava also served as former Board Chairman for Herzing University.
Ava Youngblood earned a BS in Chemical Engineering at Northwestern University, and an MBA at the University of Chicago's Booth School of Business.  She and her husband live in Chicago. They have five children.