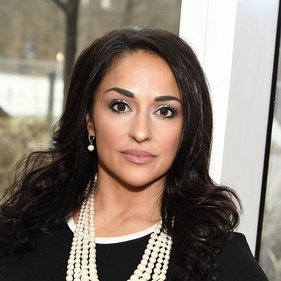 Carmen Ortiz-McGhee is the Executive Vice President of the National Association of Investment Companies (NAIC), the trade association for diverse private equity firms and hedge funds. With 57 members representing over $110 billion in assets under management, the NAIC is the largest organization of its kind in the country.  As part of the executive leadership team, Carmen oversees NAIC's initiatives to include industry research, events, communications and new member engagement. Further, she collaborates with NAIC's President and CEO in the development of new services and solutions for their members.
Prior to joining NAIC, Carmen was Senior Vice President and Head of Sales for Aon in the Mid-Atlantic region. In this role she was responsible for driving growth across all product lines throughout the market. Carmen was responsible for the turnaround of the sales team, culture and performance, leading to its highest revenue generation in a decade, achieving 127% of goal and 150% YOY growth. Carmen also served as a member of Aon's Diversity & Inclusion Board. In 2014, she was selected as one of Business Insurance Magazine's Top 25 Women to Watch.

Prior to that role, Carmen served as Executive Vice President of Sales for Aon Cornerstone Innovative Solutions. Aon Cornerstone was tasked with sourcing and vetting MWDBE firms, building strategic alliances and go-to-market strategies with them to meet the increasing demand by Aon's clients for subcontracting with those firms. Prior to joining Aon, she was the Vice President of Business & Investment Development for a boutique real estate private equity firm with $1 billion in assets under management.

Before entering real estate private equity, Carmen was President of The Marathon Club (TMC), an organization established to accelerate relationships among the best and brightest business minds in the U.S. to create enhanced wealth creation and deal flow for diverse communities. Carmen led programs both in the US and abroad. Prior to leading TMC, Carmen created value for a number of non-profit organizations. In her various roles at these organizations, Carmen led corporate fundraising strategies; membership recruitment efforts, raising the diversity and number of participants; content development, innovating unique approaches and managing the logistical implementation of the annual meetings, trade shows & conferences.

Carmen serves on the national board of Communities in Schools, was the former Chair of the Board of New America Alliance, Inc. and also previously served as a member of the Executive Committee of the Board of Directors of the National Education Association Foundation.  She is licensed in Life & Health and Property & Casualty insurance brokerage and lives in Virginia with her husband and children.