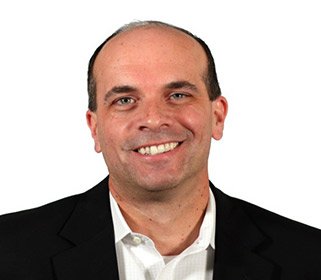 Daniel J. Sullivan (Dan) is the Executive Vice President and Chief Financial Officer of Party City.
Prior to his current position, Dan was Executive Vice President and Chief Financial Officer of Ahold USA, a $26B leading grocery retailer in the United States. Dan's career has encompassed international assignments, broad operational responsibilities and leadership of new business functions and business units in need of restructure.
As an executive with multi-functional responsibilities, Dan's emphasis has always been on the development of strategic direction and business partnering while fostering a performance driven culture. His three years of experience in Amsterdam as the CFO of the Heineken Export Group provided an invaluable global perspective to his work.
As the Chief Financial Officer for Ahold USA, Dan is responsible for leading the organization's Business Transformation program, aimed at redefining the company's strategies and ways of working while driving greater productivity and efficiency across the business. Dan serves as a member of the Executive Board, and is responsible for all aspects of Finance and Corporate Strategy, while also overseeing the Real Estate and Format functions and the Program Management/Process Efficiency Office.
Throughout all his functional responsibilities, Dan's major emphasis has been the development and advancement of his team and focus on the overall company culture. His approach has allowed the team to shift toward a stronger advisory role within the company while offering greater flexibility in assignments and careers for his team.
Prior to joining Ahold, Dan was the Chief Financial and Operating Officer for Heineken USA, with responsibilities for the organization's finance and strategy functions as well as the company's operations and distribution. His career at Heineken included a three year assignment abroad, where he served as the Chief Financial Officer for Heineken's international business. Previous to his work with Heineken, Dan was Director of Finance at Amscan Inc., a leading manufacturer and wholesaler of party goods. He started his career at KPMG in Audit.
In 1991 Dan graduated from Duquesne University with a B.S. in Accounting and Economics. He is also a Certified Public Accountant. He is married to Renee Sullivan and they have two children, Paige (15) and Benjamin (13).