James Cox Chambers
Renewable Energy Entrepreneur, Biodynamic Farmer, Filmmaker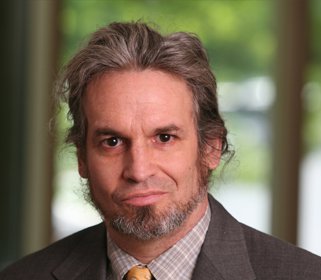 James Cox Chambers was born and bred in the cradle of the Civil Rights Movement, Atlanta, Georgia, aka the ATL, during the last gasp of Jim Crow, the looming Cold War, the napalm of Vietnam and the majestic prophesy of non-violence in the form of Dr. Martin Luther King, Congressman John Lewis, Ambassador Andrew Young and baseball hero Hank Aaron. 
Formed, molded, deconstructed by this history he is a farmer, film maker, political/environmental/educational/social activist, renewable energy entrepreneur, and philanthropist. Chambers is Chair of the Board of Trustees for Bard College, board member of Communities In Schools, and a partner in the Atlanta Hawks NBA team. Essentially a hippy since adolescence, the quest for an equitable, just, bounteously clean Mother Earth has been his life's mission, incorporating all his passions for art, education, sports, social equality and working the soil as a biodynamically trained farmer.
His mother, Anne Cox Chambers, was Ambassador to Belgium during the Carter Administration and is Chairman of Atlanta Newspapers, Inc. They are the publishers of The Atlanta Constitution and The Atlanta Journal. Mrs. Chambers was a formative supporter of Communities In Schools since its inception.
Are You #AllinforKids?
Join our community of changemakers and stay connected with us! 
Learn more about the work Communities In Schools is doing and help us set students up for success in the classroom and beyond.
↑

TOP