Juan Sepúlveda
Ron Calgaard Distinguished Visiting Professor of Practice in Political Science, Trinity University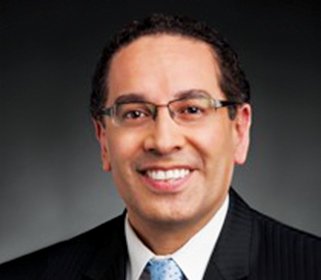 Juan  is the Ron Calgaard Distinguished Visiting Professor of Practice in Political Science at Trinity University in San Antonio, Texas where he teaches urban education, politics, community building, and leadership.  He created and led the Dream Lead Institute, a year-long leadership development program aimed at young professional Dreamer leaders from across the country.
Most recently, he was Senior Vice President of Station Services and System Leadership at PBS, where he collaborated with more than 160 PBS stations across the country to strengthen their connections to their local communities and to each other as a national public media network.  From 2004 to 2009, Juan hosted the weekly KLRN San Antonio, TX PBS television series "Conversations."
Juan joined PBS from the Democratic National Committee where he was Senior Advisor for Hispanic Affairs helping re-elect President Barack Obama with record-level Hispanic support.  In 2008, Juan served as the Texas State Director for the Obama for America campaign.  
In the Obama Administration, Juan served as Executive Director of the White House Initiative on Educational Excellence for Hispanics, where he designed and led the first-ever White House Hispanic Policy Conference along with a series of White House Hispanic Community Action Summits across the country that brought together representatives of White House offices and federal agencies with Latino community leaders to build relationships, partnerships, and to tackle key community issues.
His national strategy consulting organization, the Common Enterprise, which grew out of a national Rockefeller Foundation initiative, took him to more than thirty-five states where he worked with communities in urban and rural settings as varied as the Appalachian region in the Southeast and numerous towns in the Deep South to American Indian tribes and Urban Indian communities in the Northwest and Midwest to rapidly growing cities on both coasts and the Southwest and many more places in between.
Having grown up in a working-class Mexican-American neighborhood in Topeka, Kansas, Juan has been involved in community organizing and politics since the age of 16, when he was the first high school student hired to work for the Kansas Secretary of State Jack H. Brier. He also worked closely with the late Willie Velasquez and the Southwest Voter Registration Education Project. He completed a political biography of Willie and an organizational history of Southwest Voter, The Life and Times of Willie Velasquez—Su Voto Es Su Voz (Your Vote is Your Voice), published by Arte Público Press.
Juan is the third Latino ever awarded a Rhodes Scholarship. He graduated from Harvard College with a B.A. in Government and also holds a M.A. in Politics, Philosophy & Economics from The Queen's College, Oxford University and a J.D. from Stanford Law School and has been admitted to the Texas Bar.
Are You #AllinforKids?
Join our community of changemakers and stay connected with us! 
Learn more about the work Communities In Schools is doing and help us set students up for success in the classroom and beyond.
↑

TOP