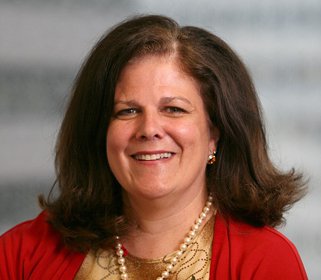 Laura Magruder brings a varied background in nonprofit management, crisis intervention and business administration to Communities In Schools Arizona. Prior to joining Communities In Schools, she served as the Executive Director of All-Star Kids Tutoring, a Greater Phoenix nonprofit providing free one-on-one volunteer literacy tutoring to elementary school students struggling to master basic reading skills. She was instrumental in the merger of All-Star Kids Tutoring with Communities In Schools of Arizona, which was finalized in March 2009. Diverse paths in her career include work with the City of Phoenix Police Department as a Victim's Services Unit Advocate and Phoenix Fire Department, Alternative Response Unit, as a Behavioral Health Specialist providing on-scene crisis intervention. She was also a franchise owner of two McDonalds restaurants, directing and managing five supervisors, more than 150 employees, and a $1.25 million payroll.

In addition to her career accomplishments, Laura has an affinity for asthma awareness and children of foster care. As an advocate, she supports the Allergy & Asthma Network- Mothers of Asthmatics, where she lobbied federal and state legislators to pass asthma legislation (HR2023, HB2229, SB1309) allowing children to carry and self-administer asthma medication. From 1999 to 2007, Laura served as a board member for the Arizona State Supreme Court, Foster Care Review, at both state and county levels. Community activities include Organization for Nonprofit Executives as a board member; Ronald McDonald House Charities of Phoenix, where she served as Board Vice President, Secretary and Capital Campaign Chair; and as Auxiliary President and founding member of Grace Evangelical Mission - Kisumu, Kenya.

Laura has Bachelor of Science degrees in sociology and psychology from Arizona State University, as well as a Masters of Education in counseling from Northern Arizona University and a Certificate of Advanced Graduate Studies-Clinical Counseling from Ottawa University.