Lenny Stern
Partner, Shepardson Stern Kaminsky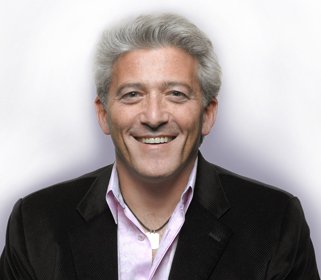 Lenny Stern, one of the three founding partners of pioneering strategic communications firm SS+K, has more than 20 years of business experience. He is expert in crafting marketing communications solutions that drive clients through times of dramatic change and competitive challenges.
As one of the founders of SS+K, he has counseled clients in highly competitive categories, such as technology, media, transportation and hospitality, and created strategies to inject brands into  popular entertainment culture. Mr. Stern's clients have included Delta Air Lines, ExxonMobil, CitiGroup, Coca-Cola, Harley-Davidson, Time Warner, Viacom, The Lance Armstrong Foundation, Starwood, TiVo, Polo Ralph Lauren and the Obama for America campaign [SS+K was a member of the campaign's media team], among others.
Since 1999, Mr. Stern has tapped his personal passion for entertainment by spearheading SS+K's exclusive partnership with Hollywood talent shop Creative Artists Agency [CAA]. He led the development of CAA's entertainment marketing business, CAA Marketing.
Previously, Mr. Stern worked for the Sawyer/Miller group, a political consulting firm, where he established its corporate advertising division. He also worked at Paul, Weiss, Rifkind, Wharton & Garrison, where he was a practicing attorney. During and before both tenures, he worked as a consultant for state, federal, national and international political campaigns.
Mr. Stern has been a Visiting Professor at Yale School of Management for 15 years, teaching competitive strategy and non-traditional marketing. He has served on the board of directors of Communities In Schools for eight years, and is on the Museum of Modern Art's marketing advisory board.
He lives with his wife Lauren and daughters Carly, Juliet and Olivia in Chappaqua, N.Y. When he has time to spare, Lenny is an obsessive sports fan who will try just about anything. He considers himself a good skier, a bad golfer and a really bad ice hockey goalie.
Are You #AllinforKids?
Join our community of changemakers and stay connected with us! 
Learn more about the work Communities In Schools is doing to empower and equip every student to take on and tear down the barriers that stand between them and an equitable path to education. 
↑

TOP