Pascal A. Fernandez
Founder and Principal, PaF Strategy + Insights, LLC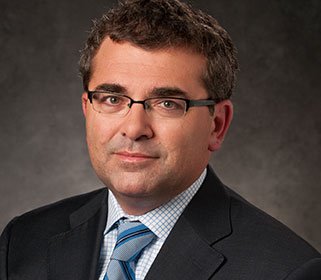 Pascal Fernandez is the Founder and Principal of PaF Strategy + Insights, LLC, a full-service executive and leadership performance coaching and consulting firm that enables individuals to thrive by realizing abundant possibilities.
He is a certified executive and leadership coach trained in Adult Development, Change Management, and Emotional Intelligence. He holds certifications from both Cornell University in Diversity and Inclusion and Georgetown Institute of Transformational Leadership. Pascal has identified, coached, and mentored many individuals at different stages of their career journeys, from new graduates to C-suite executives.
Pascal has 30 years of business and organizational success leading transformations for large teams and iconic brands. Recently, he served as an SVP and member of the Altria Executive Leadership Team. During his tenure at Altria, Philip Morris USA, and Apple, Pascal held leadership positions in marketing, brand management, data and analytics, and sales. He led by example with humanity, humility, and a commitment to excellence. He also served as a trusted advisor to executive teams on active and emerging consumer and marketplace dynamics requiring critical action.
He excels at unearthing unique consumer insights, translating them into actionable strategies and plans, and enabling companies to redirect growth toward unseen opportunities.
Pascal earned a Masters in Management of Innovation, Economics at the Université Paris-Dauphine and National Institute of Nuclear Sciences, and a Masters in Business Management at the University of Paris Panthéon-Sorbonne. He served in the Infantry in the French Army and is bilingual English-French.
He is an active Board Member of the Community In Schools National Office, serving on the Diversity, Equity, and Inclusion Committee. He is also an advisor to World 50, working with executives on business and life possibilities.
Pascal was an Executive Sponsor of the Altria Asian-American and the Hispanic Employee Resource Groups. He has served as a Board Member of Richmond 2015, Inc., The World Cycling Championship, and Keep America Beautiful. He also captained a Junior Tennis Team to a USTA National Tennis Championship and served as President of the Richmond Velo Sports Cycling and Triathlon Racing Club.
He is married with three young adult children and enjoys reading, listening to music, art, tennis, cycling, and running.
Are You #AllinforKids?
Join our community of changemakers and stay connected with us! 
Learn more about the work Communities In Schools is doing to empower and equip every student to take on and tear down the barriers that stand between them and an equitable path to education. 
↑

TOP