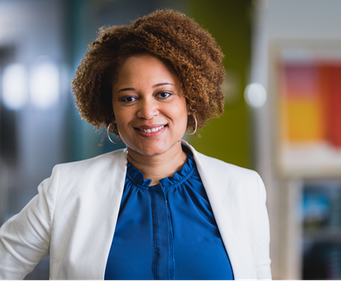 Tiffany Miller is the Vice President of Policy for Communities In Schools (CIS). As Vice President of Policy, she develops a comprehensive government relations strategy and actively engages with federal policymaking bodies to raise the awareness and brand of CIS. She also leads the development and implementation of state and local advocacy strategies that supports both the CIS network and builds the field of integrated student supports. Prior to joining CIS, Tiffany was the Director of Education Policy at the Center for American Progress. Her work focused on all aspects of school improvement, including federal K-12 policy issues such as School Improvement Grants, Race to the Top, and Investing in Innovation, or i3, grants. She also focused on educational innovation, including expanded learning time and high school reform. Previously, Tiffany served as a senior research associate at Policy Studies Associates, Inc., a company that conducts research in K-12 education and youth development. In that capacity, she managed large, complex evaluations in the areas of expanded learning time, school improvement, and teacher evaluation. Earlier in her career, she worked as a political fundraiser.
Are You #AllinforKids?

 
Join our community of changemakers and stay connected with us! 
Learn more about the work Communities In Schools is doing to empower and equip every student to take on and tear down the barriers that stand between them and an equitable path to education. 
↑

TO TOP