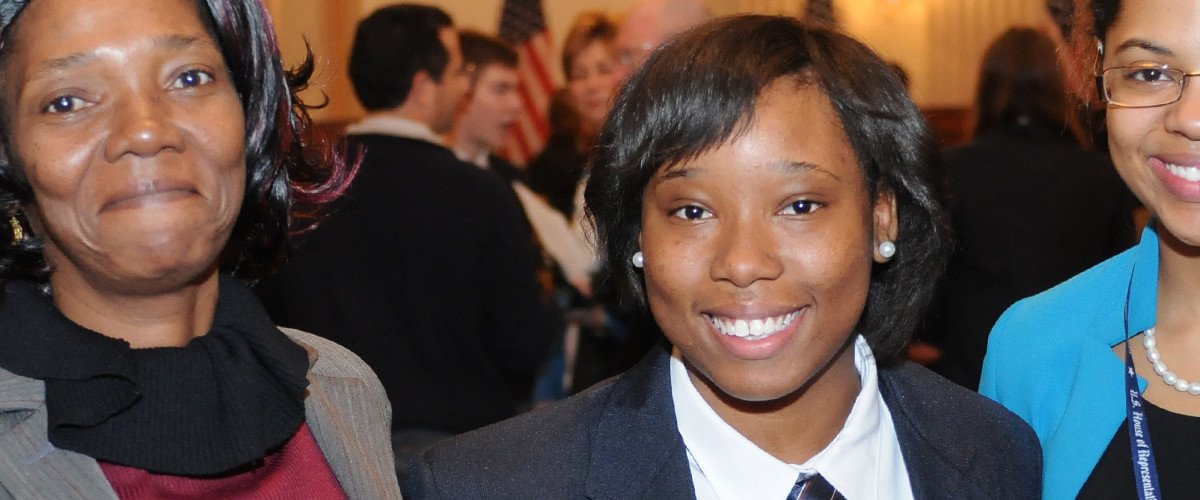 Finding Her Way
With the support of CIS, our students stay in school, graduate and go on to bright futures. They all have a story about their journey to who they are today. Alumna Talitha shares hers.
Talitha Halley is one young lady who exemplifies so many of the students we work with. Talitha began her incredible journey in 2005 after Hurricane Katrina, when her family relocated to Houston from New Orleans. Wrenched from childhood friends and everything she knew, Talitha was shaken but determined to move forward with her life as an eighth grader in Houston.
She and her family were introduced to Communities In Schools of Houston during her freshman year in high school. Her Site Coordinator, Donna Watkins, provided encouragement and the needed resources. Talitha's confidence increased and she started looking for opportunities to get more involved in school—playing volleyball, serving as student council representative and eventually applying for and getting accepted into the Congressional Page Program. She was thrilled to live, work and study in Washington, D.C., for a semester last year before returning to Sharpstown Senior High. While living in D.C., Talitha attended a Communities In Schools board of directors meeting event and spoke to the crowd about her transformation and the impact the organization has had on her life.
Talitha has now graduated from high school and shared more exciting news: she fell in love with Howard University while living in D.C. and was accepted there for college! She plans to major in political science at Howard. Donna Wotkyns worked with Talitha and her family to obtain funding for tuition.
After being displaced from her home in 2005 and throughout high school, Talitha would tell herself, "God has a plan for me and there must be something better in store." She had the love and support of her mom, Geneva Halley, and "Miss Donna" to keep her going.
Communities In Schools is often described as a safety net that prevents young people from falling through the cracks. But I think of it also as a bowling alley bumper rail. Or a space shuttle launch crew. Communities In Schools Site Coordinators and volunteers—along with parents, teachers and the larger community—help keep students on a path to their goals while maintaining a really great view of the world.
UPDATE MAY 2015: Talitha pursued her goal of earning a degree in political science from Howard, learn more about where she is now on our blog.