An Interview with Communities In Schools' President Dan Cardinali: Unsung Heroes
By Michael F. Shaughnessy Oct. 8, 2013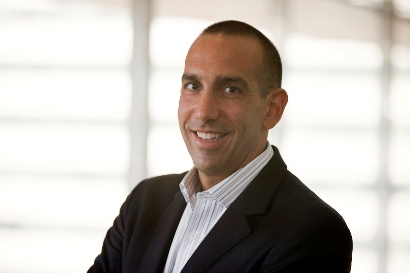 Today's post, a Q&A with Communities In Schools President Dan Cardinali on the organization's Unsung Heroes, originally appeared on EducationViews.org. 
1. Tell me about Communities In Schools' "Unsung Hero" Award:
This annual award recognizes site coordinators who demonstrate an unwavering commitment to the students they serve and to CIS' core values: relationship building, coordination, accountability, persistence and equality. Site coordinators are at the heart of what we do. Positioned within the school building, they identify students most at-risk of dropping out, and then surround them with the support and existing community resources they need to succeed. With more than 1,500 site coordinators from coast to coast, this award is an opportunity to honor those that are the best at what they do. They are shining examples to their peers, and an inspiration to me, their students and the teachers, principals, community partners and volunteers they work alongside. You can read more about site coordinators and their everyday success stories on our 
blog
.
2. How did the award come about?
I am ceaselessly amazed by the passion and professionalism of our staff. As we planned to celebrate our 30
th
 anniversary in 2007, we saw an opportunity to regularly recognize the heroic work of our site coordinators—the "special sauce" of the CIS model. We honored seven winners that first year and First Lady Laura Bush shared the stage with our winner from her home state of Texas. As time passed, we recognized that strong 
schools
 and communities are also critical in making sure our model succeeds. This year, we expanded the awards to include Schools of Excellence and Communities of Excellence. We recently announced the winners in each category, and plan to honor them at our CIS Leadership Town Hall in January. You can read more about the 
award recipients
on our website.
3. When you talk about surrounding students with support- are you talking mentors, remedial educators, coaches, counselors or what?
Children today face many challenges. Too many don't know where their next meal is coming from, or where they are going to sleep at night. Such enormous stressors prevent them from being able to focus in the classroom, and can be insurmountable impediments to their success. For some students, it's a new pair of shoes to 
start
 the school year off right, or a pair of glasses so they can see the board. For others, it's housing, counseling, access to health care, or a safe place to be after school.
4. How does your organization reach out to families to help the family, and indirectly the children?
CIS has a saying: "Programs don't change kids; relationships do". The relationships that our site coordinators build with students don't end at school. Whether we're helping a child 
find a dentist
, a mentor, or an after-school program, it's often due to a lack of resources at home. Parents and often substitute caregivers, along with teachers, counselors and other service providers, are critical members of the "team" that site coordinators recruit to support each child. One of the students featured in our award-winning video, 
Making a Difference
, lives with her grandmother since her mother is incarcerated. While Communities In 
Schools
 primarily supports the child, the impact that this support has on her grandmother is abundantly clear.
5. What about kids with special needs?
I am thinking here about 
kids with ADD
, Learning Disorders or Difficulties- how do you assist them? Whatever a student's need, site coordinators work to address it using the same formula– leveraging existing resources within the community. For students with an Individual Education Plan (IEP), site coordinators work with a team at the school to ensure it's properly implemented. While some students need tutoring, or new school supplies, others require more skilled interventions. As a student-driven organization, we're able to handle these needs. Service provision is determined by meeting student needs and driving improved academic outcomes. In order to do this well, we look to partner with community organizations who are "best-in-class" service providers. This ensures that student needs are met by skilled professionals that are experience in working with us. This kind of outreach utilizes and integrates existing local services, and is what makes our model so cost efficient.
6
. Are there any specific organizations that really assist more than others?
I think the key to an organization's success is really two-fold: having a student driven, evidence-based model and hiring the best people to execute it. Our Unsung Heroes, like all site coordinators, are the most passionate, professional people I've ever met. They do a tremendous job of implementing our model with fidelity. Additionally, we have robust data collection and quality control standards in place, which has overwhelmingly proven that our model is effective. You can read more about our five-year national evaluation 
study
, which confirmed that Communities In Schools has a positive impact on both student-level and school-level outcomes.
7. In terms of need- what do you feel that most adolescents need in the schools- is it supplies, remediation, books, support or what? I'll reiterate the slogan of our founder, Bill Milliken, which is that relationships, not programs, change people. Regardless of the number of ways in which we're able to help kids, I believe more than anything else that a relationship with a caring adult – knowing someone believes in them – makes all the difference. That being said, the top categories of services that Communities In Schools partnered with local organizations to provide during the 2011-12 school year were: basic needs, academic assistance, enrichment, life skills, and family engagement.
8. What have I neglected to ask?
How your readers can help! 
Take the pledge
 to stand with Communities In Schools as we work to ensure a bright future and quality education for all children. We currently serve 1.25 million kids each year, but there are millions more that need our help. Go to our 
affiliate finder 
to find the Communities In Schools nearest you, and help us to end the dropout crisis by donating, volunteering, and advocating. -- Michael F. Shaughnessy  
Are You #AllinforKids?

 
Join our community of changemakers and stay connected with us! 
Learn more about the work Communities In Schools is doing to empower and equip every student to take on and tear down the barriers that stand between them and an equitable path to education. 
↑

TO TOP