Meet Our Leadership: Diane Fearon
By Communities In Schools Oct. 3, 2013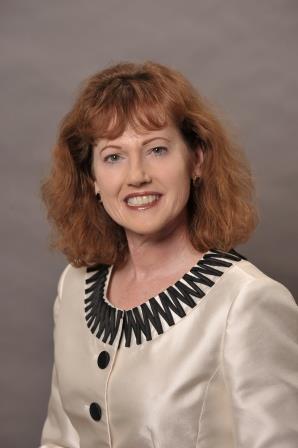 Bank on this: Diane Fearon would not have taken on her new job as CEO of Communities In Schools of Nevada unless she was convinced that what Communities In Schools does works. And how does she know? As any banker with more than 25 years of experience would, she looks at the numbers. "I find it extraordinarily compelling that Communities In Schools has documented and verified its results. I think we can use that message to promote Communities In Schools, especially to those in the business community." Fearon, who began her new job in March, came to Communities In Schools from a job as the founding President and CEO of Bank of George, which was established in September 2007. Bank of George started with $21 million in capital and as of December 31, 2011 had grown to $108 million in assets. That kind of growth is exactly what Fearon is planning for Communities In Schools of Nevada. "I am going to put to use the experience I have gained as a banking executive and manager, including understanding how to grow a business and heighten community awareness of what it does. I'm looking forward to channeling the community's concern about our educational system into awareness of and support for what Communities In Schools can do to help." She has ambitious goals for herself and the organization, including expanding the state network this school year. As the organization's network grows, Fearon plans to support that work by increasing staff development, expanding the organization's fundraising capabilities, and spreading awareness of Communities In Schools and its success. While some may see the transition from banking to the nonprofit world as a big leap, for Fearon, who started her banking career in 1988 as a loan adjustment department manager for Continental National Bank, it's a natural progression. "Banking has always been supportive of community involvement. When I met Susie Lee, chair of the Communities In Schools of Nevada board of directors, and talked to her about the position, I was excited about how I could use my background and experience. Growing a bank from the ground up gives me a unique perspective on how to help Communities In Schools of Nevada reach its goals." Having left the Bank of George some months before, Fearon was not going to give up the opportunity to relax and consider her future options for just any job. But what Communities In Schools offered was much more than a job. As a 34-year resident of Las Vegas, she has seen her city and state go through very good and very bad times. Instead of enjoying an extended sabbatical as planned, she embraced the opportunity to be a part of something amazing. She is grateful that banking gave her the chance to make the place she calls home a better place, and she looks forward to tackling the enjoyable job of growing Communities In Schools of Nevada.    
Are You #AllinforKids?

 
Join our community of changemakers and stay connected with us! 
Learn more about the work Communities In Schools is doing to empower and equip every student to take on and tear down the barriers that stand between them and an equitable path to education. 
↑

TO TOP