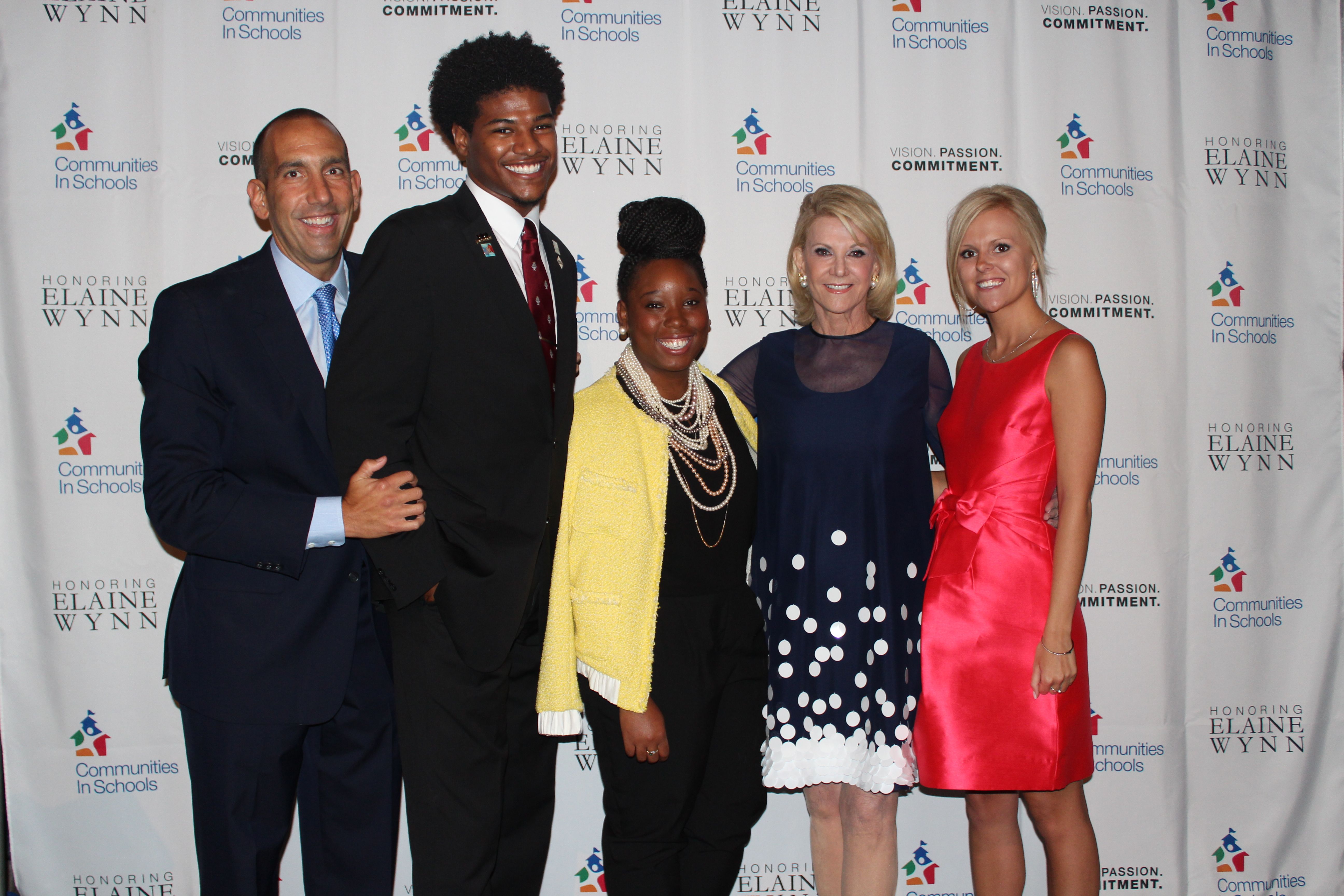 National Board Chair, Elaine Wynn, was honored at a gala in New York City this past Wednesday for her inexhaustible dedication to Communities In Schools. The event was held at Cipriani 42nd Street where guests included longtime supporters and National Event Chairs Michael Milken and Julian Robertson, business magnate, Rupert Murdoch, NBA stars Chauncey Billups and Richard Jefferson, as well as, family, friends, and CIS alumni.   
The Soul Tigers, a New York-based marching band comprised of high school students across the city, escorted Elaine to dinner and dancers from the Ailey School performed. 
Bloomberg reported that Communities In Schools earned it's street cred by the end of the night, with help from Elaine and her efforts championing the organization – and as evidenced by the heartfelt speeches from her daughters, Gillian and Kevyn Wynn and high school graduates helped by CIS who have been lead by Elaine's example.
 
DuJour highlighted Elaine's "fearless leadership and 15 years of service in helping to improve the lives of students." A photo gallery from the gala accompanies the piece that also shares the speech by Ellie Densford,  a CIS alum who is completing her degree in fashion merchandising at Texas State University.
The Las Vegas Sun congratulated their "hometown heroine" for the honor and noted that financier and national event chair, Mike Milken, pledged a $500,000 matching donation to help CIS kids.