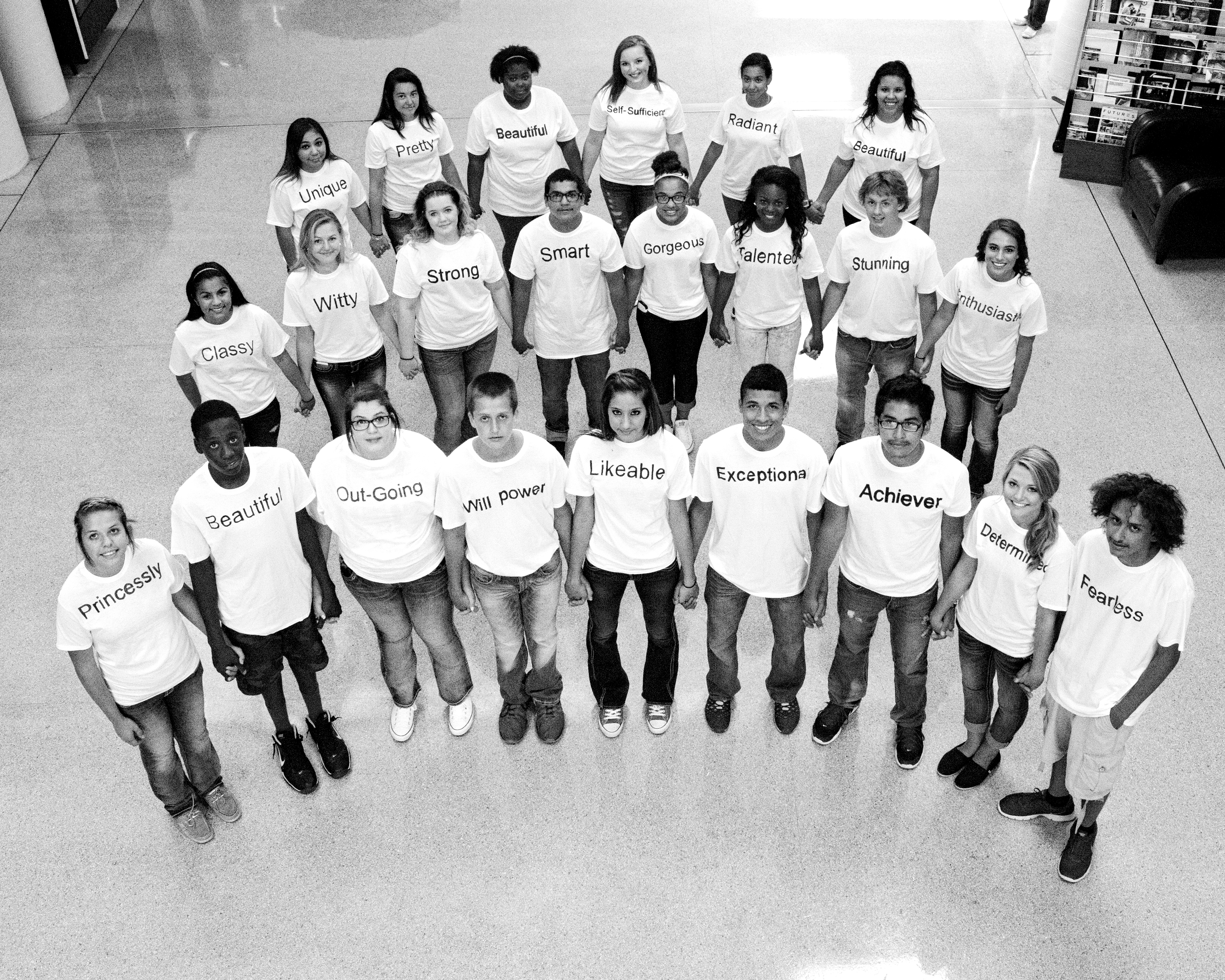 October is Bullying Prevention Awareness Month, which means that we are doing a lot of thinking about the problem of bullying and related issues.  Bullying is a big problem in this country with 1 in 3 kids affected from all different age groups. Bullying can cause a series of problems such as:  loneliness, anxiety, sadness, depression, and reduced academic achievement.  Kids who are bullied are more likely to miss or avoid school, which can ultimately lead to dropping out.  In some extreme cases, bullying has led to suicide or retaliation against other students through very violent means like school shootings.  Neither of these outcomes has to be an eventuality. With enough support and education, kids can learn to deal with bullies and be successful. 
One way in which we can help kids deal with the loneliness that often comes from bullying is to let them know that they are not alone.  Denae Weber, a site coordinator with Communities In Schools of Mid-America in Liberal, Kansas created a project to do just that.  Last month she worked together with photographer Stephanie Ormiston to create a photo and video project with 20 students (some of them CIS students), staff and community members.   The project's focus was to raise awareness about suicide prevention but also tied in themes about bullying.  They produced a short film titled 'Flawless,' which showed teens wearing white shirts with words that they chose printed on the front and back.  The words on the back were negative words that they had been called in the past and which they wanted to put behind them.  On the front side they had an encouraging positive word to represent the future. 
"Silence is the stigma; silence hurts, and there is help….If you have these challenges and you face this stuff, there is help; you don't just have to opt out and commit suicide," said Denae, who, along with  Stephanie had a very personal attachment to this project.
Stephanie had this to add, "For people that are thinking suicidal thoughts; [they should] know they aren't alone; and then for the people who aren't thinking it but see that person isn't acting like themselves, it's okay to ask them what's wrong." The pair also hoped that students might think twice before saying something hurtful to someone else.
The message that they want to convey to troubled kids is clear--you are NOT alone.   It may be the most important message that can conveyed to someone who is feeling sad about being bullied or having other problems fitting in.   The simple reassurance of knowing that someone is there to listen, to understand or even have your back can make a big difference.  Communities In Schools site coordinators are often that one caring person in a child's life who can provide them with the help they need to be successful.  Denae and Stephanie hoped their project would raise awareness and get kids talking to each other a little more positively a little more often and they have already achieved that goal in their school. 
Watch the Flawless video here and share some of your words of encouragement for bullied kids in the comments below.