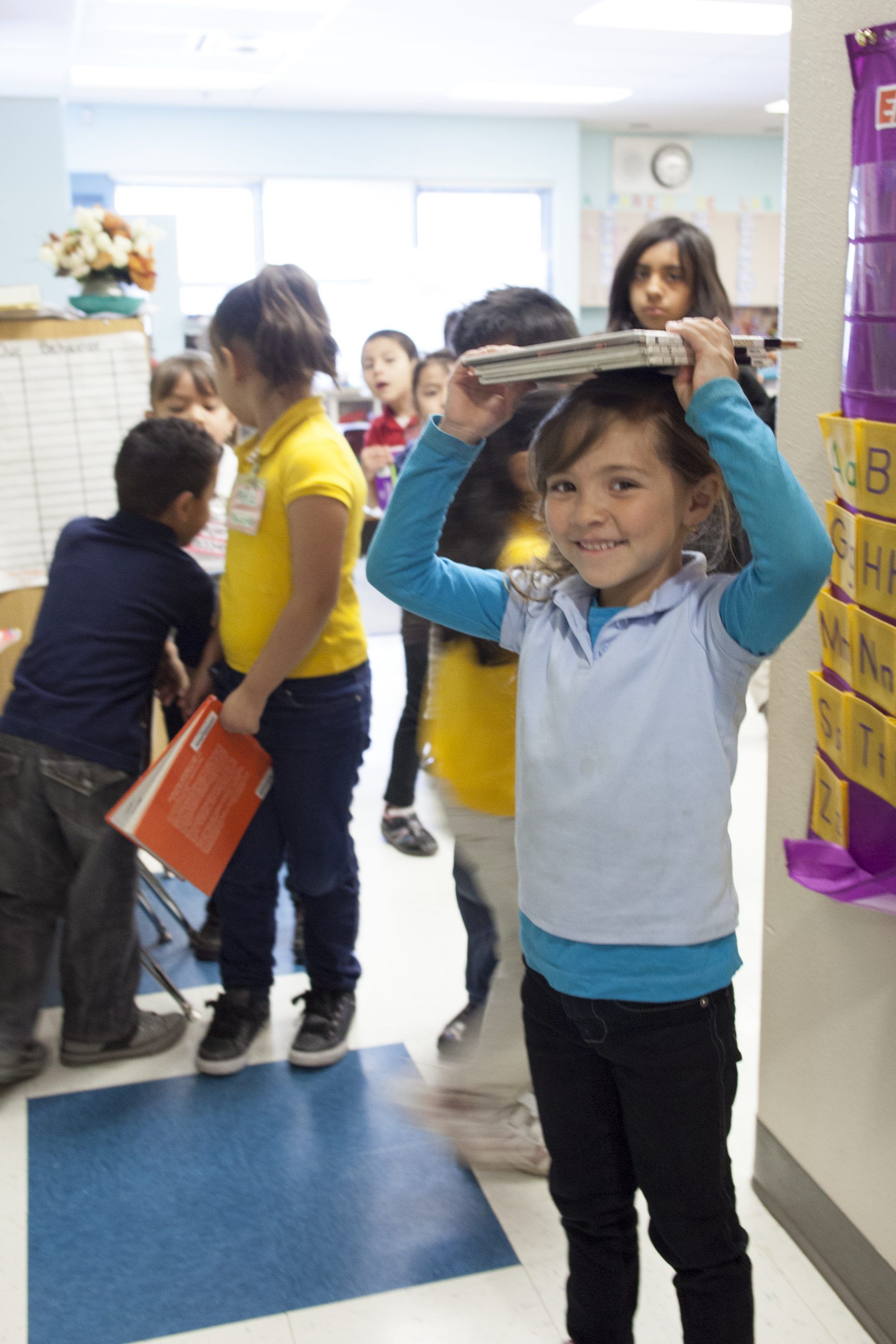 Although Attendance Awareness Month has just ended, we're continuing to read about the link between chronic absenteeism and poor academic outcomes for kids.  One of the best reads this week is a Q & A with Hedy Chang, head of Attendance Works which is featured on the Communities In Schools blog.
A national spotlight was focused on efforts to keep kids in school and successfully help them graduate last week during the American Graduate Day event, broadcast on PBS stations across the country. There's plenty to read and watch about the topic over at AmericanGraduate.org. Communities In Schools of Nevada was among several programs featured during the live national broadcast. And check out this on-air interview with KTNV-TV in Las Vegas about the role of CIS in helping boost student achievement and increase graduation rates at Chaparral High School.
Communities In Schools of New Mexico gets a well-deserved shout out from the editors at the Santa Fe New Mexican who argue for sustained investment in successful programs that prevent dropouts.
That investment should come not only from local, state and federal leaders, but also from the business community.  A good example of that comes from Waco, Texas where Communities In Schools in the Heart of Texas recently received more than $895,000 from AT&T as part of the 2014 AT&T Aspire high school success initiative. James Parsons, president of the local CIS affiliate joined with Dave Nichols, the president of AT&T Texas to write about this partnership in the Waco Tribune.   
Finally, what we're listening this this week:  Communities In Schools President Dan Cardinali can be heard this weekend on "Bloomberg EDU" discussing the intersection of poverty and public education in our country.
You can hear the entire "Bloomberg EDU" program Saturdays at 5am/ET, 11am/ET and 8pm/ET and Sundays at 12am/ET and 7pm/ET on WBBR Radio 1130am NYC; Sirius XM Satellite Radio channel 119; Boston on 1200AM and 94.5FM HD2; and San Francisco on Bloomberg 960 & 103.7-FM HD2.
Can't tune in? The podcast is streaming here – take a listen and let us kow what you think in the comments below.