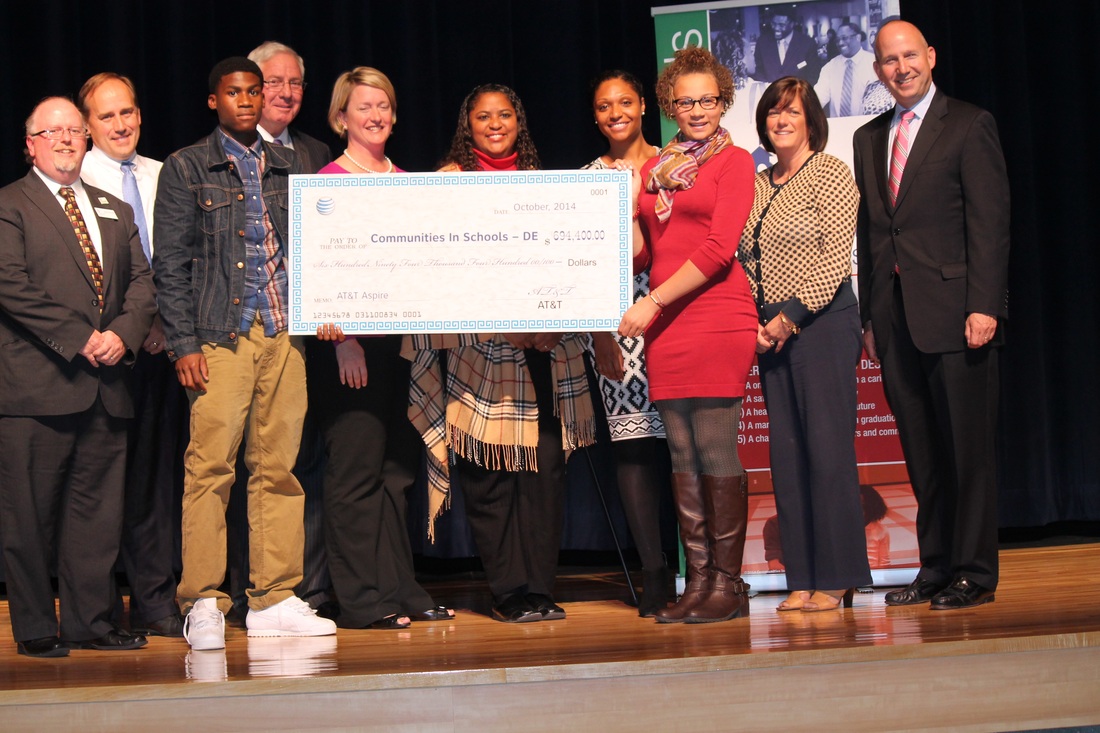 It takes a Community is the focus of this week's what we're reading
Communities In Schools of Randolph County reminds us how caring adults within our communities can make an impact on the life of a child.  They make a compelling call for folks to consider mentoring in a great story in the Courier-Tribune of Asheboro, North Carolina.    
The Las Vegas Journal Review also highlights the power of volunteers in this story about a volunteer program organized by Communities in Schools of Nevada.
But we know that it takes more than just volunteers and community organizations to make a difference in the life of a child. That's why CIS affiliates also create partnerships with trusted funders.
Across the country, 8 CIS affiliates are among 30 recipients nationwide that have received $12.5 million from AT&T as part of AT&T Aspire, the company's signature education initiative focused on school success and career readiness.    Communities In Schools of Delaware is among those grant recipients. They share the story of how they are partnering with AT&T to help kids stay in school and achieve in life in this story from the Delaware State News and this video story from WHYY.
Click to read more stories about partnerships that  AT&T Aspire is making with these affiliates:  
Funders from within our community are also important to our work. Communities In Schools of Jacksonville recently received a major contribution from a local funder, as reported in the Jacksonville Daily Record.
Organizations contribute to CIS affiliates in many different ways. In Delaware, the great contributions of Capital One volunteers were highlighted in this video story featuring William Penn High School and CIS site director Erika Potts
And of course, the work of CIS wouldn't be possible without  great partnerships with schools. The Topeka Capital Journal shows us a perfect example of the impact that can have on kids in this story featuring Zuleika Reynoso, site coordinator for CIS of Mid America at Topeka.
Parents, teachers, schools, community members and funders in partnership with CIS – together, we are changing the picture of education for students across America.