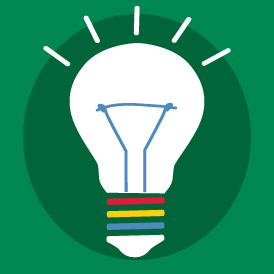 All month we have been talking about the serious problem of homelessness in the U.S., but this week we are particularly focused on the issue because it's National Homelessness and Hunger Awareness Week - held the week before Thanksgiving every year with the aim of bringing greater awareness about those suffering from the effects of poverty and homelessness in local communities
Communities In Schools' mission is to help kids of all ages get what they need in order to be successful in school.  Many children are living in poverty in America and over 1 million are homeless.  CIS's network of affiliates works with local organizations across the U.S. to help kids living in poverty to get shelter, food, medical care and other basic needs.
For this edition of "Borrowed Brains," we spoke with Je'Lissa Fowler, Grassroots Policy Specialist at the National Coalition for the Homeless.
Q:  First of all, thanks for the great work that you're doing on behalf of homeless people in the U.S. Tell me about National Hunger & Homelessness Awareness Week – how did it start, and what kind of traction are you getting in your efforts to raise awareness through this special event?
A:  Thank you for the opportunity. NHHAW actually began at Villanova University in the 70s. We began coordinating it on the national level in 1989. It is a rare opportunity for students and community groups to think critically about how they can better engage their communities and create a more compassionate and informed group of people. This year more than 800 events are taking place across the country that will break through stereotypes, raise funds for key service providers, allow people to simulate the experience of poverty and talk with people who have experienced it first-hand.
Q:  I assume that you approach homeless youth differently than you approach other homeless populations, because simply finding an affordable apartment is no solution for a 16-year-old. What are you advocating, specifically, for the homeless population under the age of 18?
A:  Currently, there is only one shelter bed available for every 125 homeless youth. Youth shelters are key transition points for youth that can connect them with critical resources and help keep their educations from being disrupted. We must first develop a better way to understand exactly how many young people are in need of shelter and then demand that there is a bed available for every one of them. Young people are especially vulnerable to violence and abuse when living on the streets. We must find a way to get them sheltered and connected to the appropriate resources that go along with that.
Q:  Here's one of the bullet points on your website that really caught my attention: "Youth age 12-17 are more at risk of homelessness than adults." Can you explain that a little? I think that's not necessarily an intuitive finding.
A:  There are so many reasons that young people wind up without a home, and contrary to popular thought, the vast majority cannot 'just go home.' About 50% come from homes where they faced physical, sexual or emotional abuse. Many young people are rejected by their families for their sexual orientation, gender identity, or choices that they have made. Others age out of the foster care or criminal justice systems with nowhere to go. Other families are simply financially or emotionally ill-equipped to support the needs of a youth. It is nearly impossible for these young people to find jobs or housing. While many adults may experience very brief periods of homelessness while they are down on their luck, youths may change they entire trajectory of their lives because of this situation. There is an enormous emotional toll that this takes on people at this particular phase in development. It is very hard to bounce back from without a hand up.
Q:  Your website cites statistics that 75% of homeless/runaway youth have dropped out or will drop out of school. Do you view dropping out as a cause, or an effect, of homelessness?
A:  It certainly goes both ways, but we see students stop attending school because of unstable housing situations more often. With all of the other life-sustaining activities that must be prioritized, education is often pushed to the back-burner for unaccompanied young people.
Q:  Finally, CIS has a network of thousands of trained site coordinators who are on the front lines every day, forming relationships and finding resources for youth who are at risk of dropping out. Can you think of anything specific those folks could be doing to reduce the incidence of youth homelessness?
A:  This is a serious challenge, as many young people will do most anything to hide bad home situations. Homeless liaisons in schools serve an incredibly important purpose, connecting students with food, transportation, and other important services. If a Site Coordinator can breakdown the stigma of homelessness within a school, they may see young people open up about their home lives and find that they can take action before it becomes too late.
Thank you, Je'Lissa!