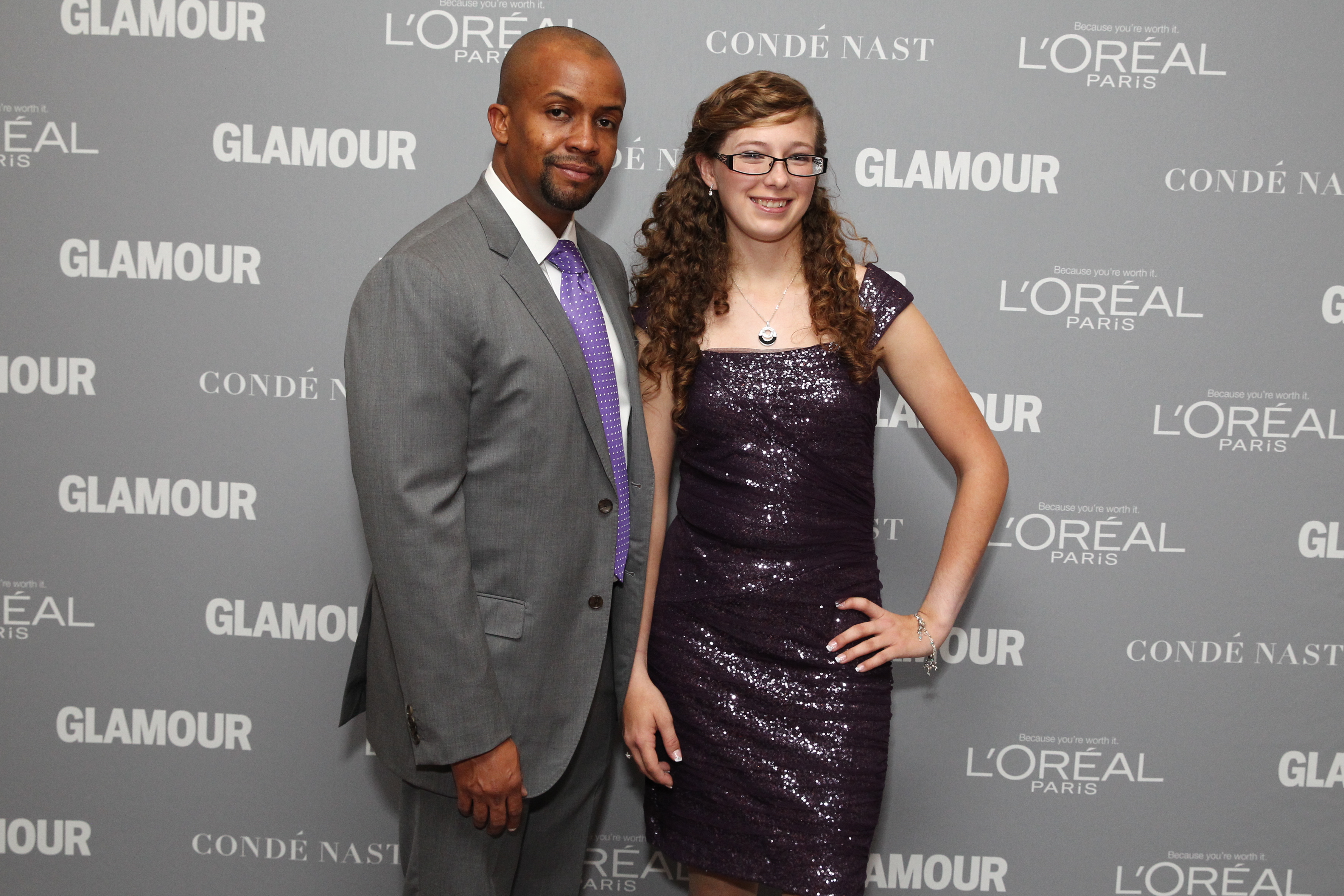 A South Central Texas teen, served by Communities In Schools of South Central Texas, has been recognized as one of Glamour Magazine's Bravest Women in the World.
The recognition came Monday night during Glamour's 2014 Women of the Year awards gala. Kat Franzen, a high school senior from Cibolo, Texas, was among 10 young women from around the world who were recognized for their determination to overcome the odds and continue their education.  
At home, Franzen endured years of a traumatic home life, a bitter divorce and a long custody battle that left her with extreme depression and a loss of self-confidence.  But she mustered the courage to move out of her home and in with friends so she could bring stability to her own life and continue her education.  Thanks to the ongoing support of Communities In Schools (CIS), she is now preparing to finish high school this spring and go on to study veterinary medicine.
You can read more about Franzen's honor here at Glamour.com, Glamour also has announced a new partnership with Communities In Schools to help other young women like Franzen overcome the odds. You can read about the Girl Project and how you can help change the picture for girls everywhere at www.thegirlproject.com