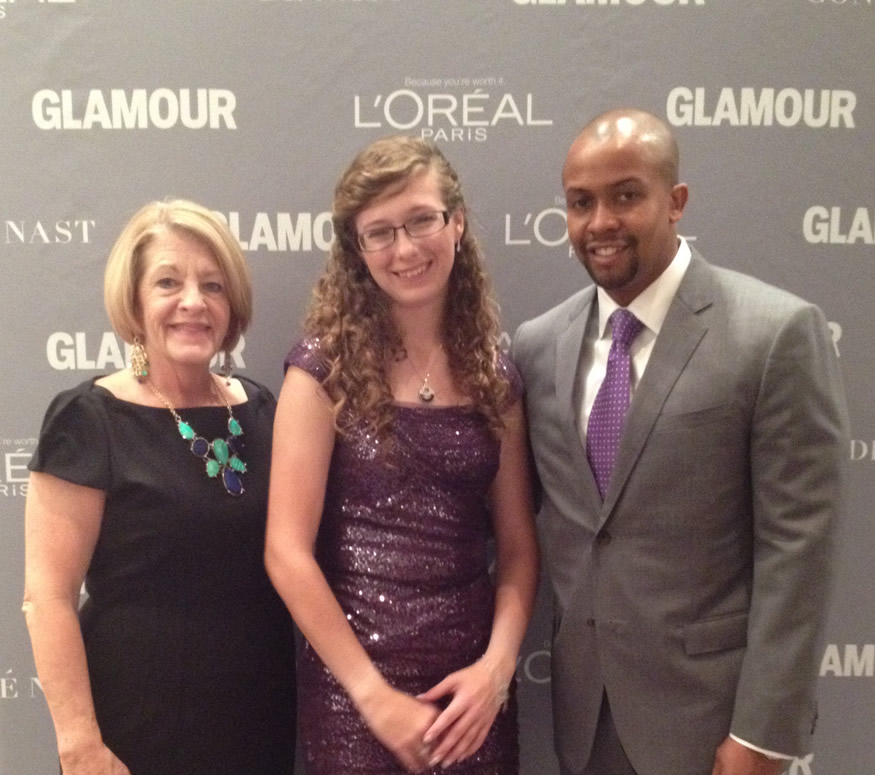 Giving thanks for site coordinators is the focus of this week's "What We're Reading."
Katelyn (Kat) Franzen, a student served by CIS of South Central Texas, credits her site coordinator, Amanda Tribble, for helping her overcome personal obstacles and succeed in school. Because of their work together,  Kat was named one of the "Bravest Girls in the World" by Glamour Magazine.
Kat was among 9 young women honored for demonstrating bravery in Glamour's annual Women of the Year awards gala at Carnegie Hall. Glamour used the occasion to announce their plans to partner with Communities In Schools and other organizations to help girls around the world succeed in school. Read more about the "Girl's Project: at Glamour.com
10-year-old Miguel Lujan also understands what it's like to face obstacles. But the Santa Fe, New Mexico student is now thriving because of the help of his site coordinator and  Communities In Schools of New Mexico.  Lujan is thankful for the role Hilda Perez-Vargas plays in his life.  Meet Miguel and Hilda and read their story in the Santa Fe New Mexican.
Need more reason to give thanks for what site coordinators are doing to change the picture of education?
In the words of Julia Bergen, executive director of CIS of New Mexico, our CIS site coordinators are changing lives, "one person, one relationship at a time." 
That's what we're reading this week. What are you reading this week? Let us know in the comments below.