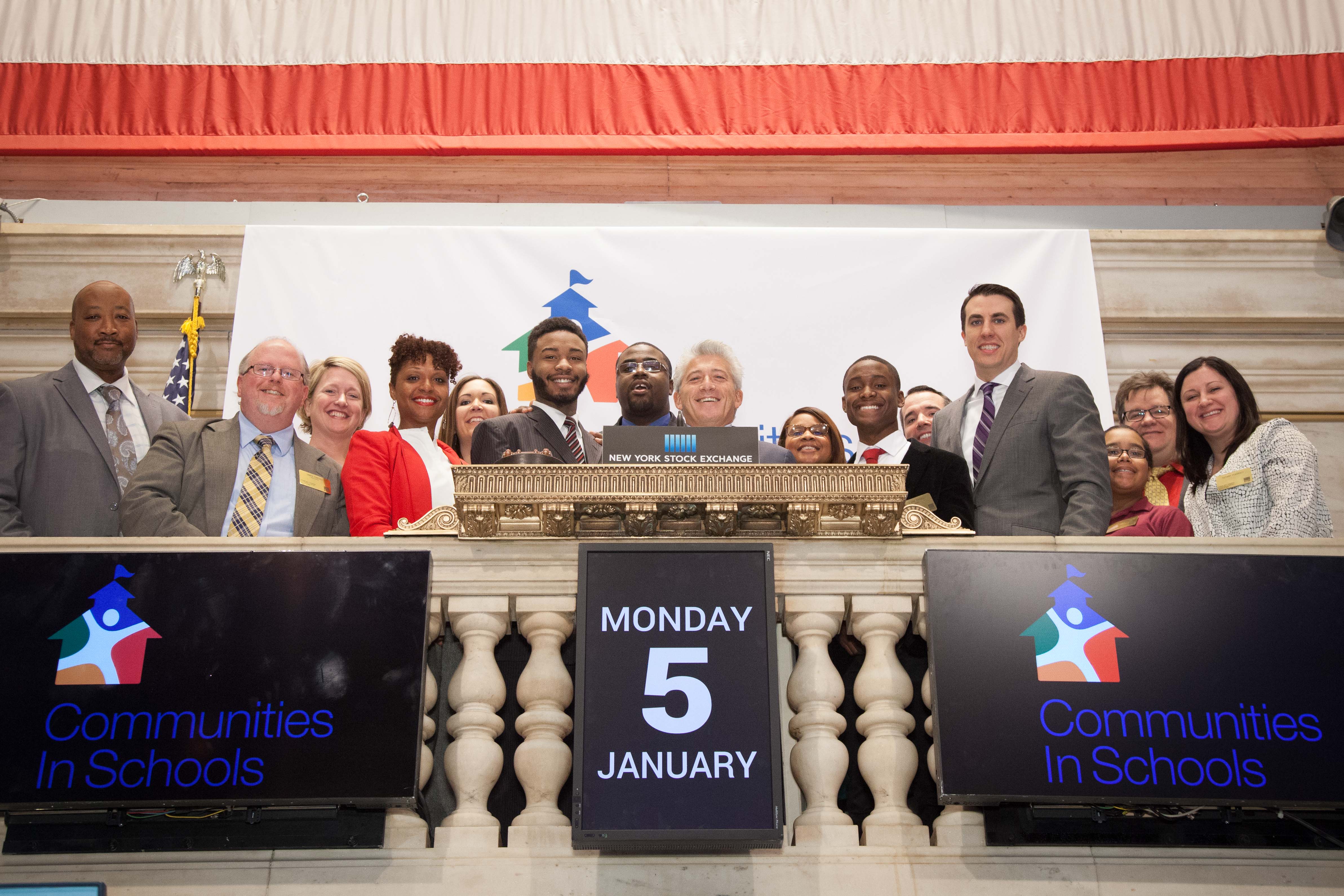 Communities In Schools students, site coordinators and leaders rang the Opening Bell (video link) at the New York Stock Exchange (NYSE) on Monday, Jan.5 to raise awareness of efforts to change the picture of education in our country and help more students stay in school.
CIS National Board Member Lenny Stern was joined on the NYSE podium by Delaware State Director Jim Purcell, Pennsylvania State Director Ryan Riley, CIS students and their school-based site coordinators. Stern said the start of the New Year was an ideal time to focus attention on the non-academic barriers some students will face as they return to school.
"As kids come back from the holiday break, we know that many of them will be coming to class unable to focus on learning because they don't have food at home, someone to help them with homework or even a safe place to stay," said Stern.  "That places them at greater risk for dropping out.  We hope our presence at the NYSE signals that business leaders, policy makers and elected officials need to invest in solutions that give these kids the resources they need to succeed in school and achieve in life." 
The Opening Bell ceremony on the NYSE is considered one of the most watched live TV events in the world, reaching approximately 100 million people.