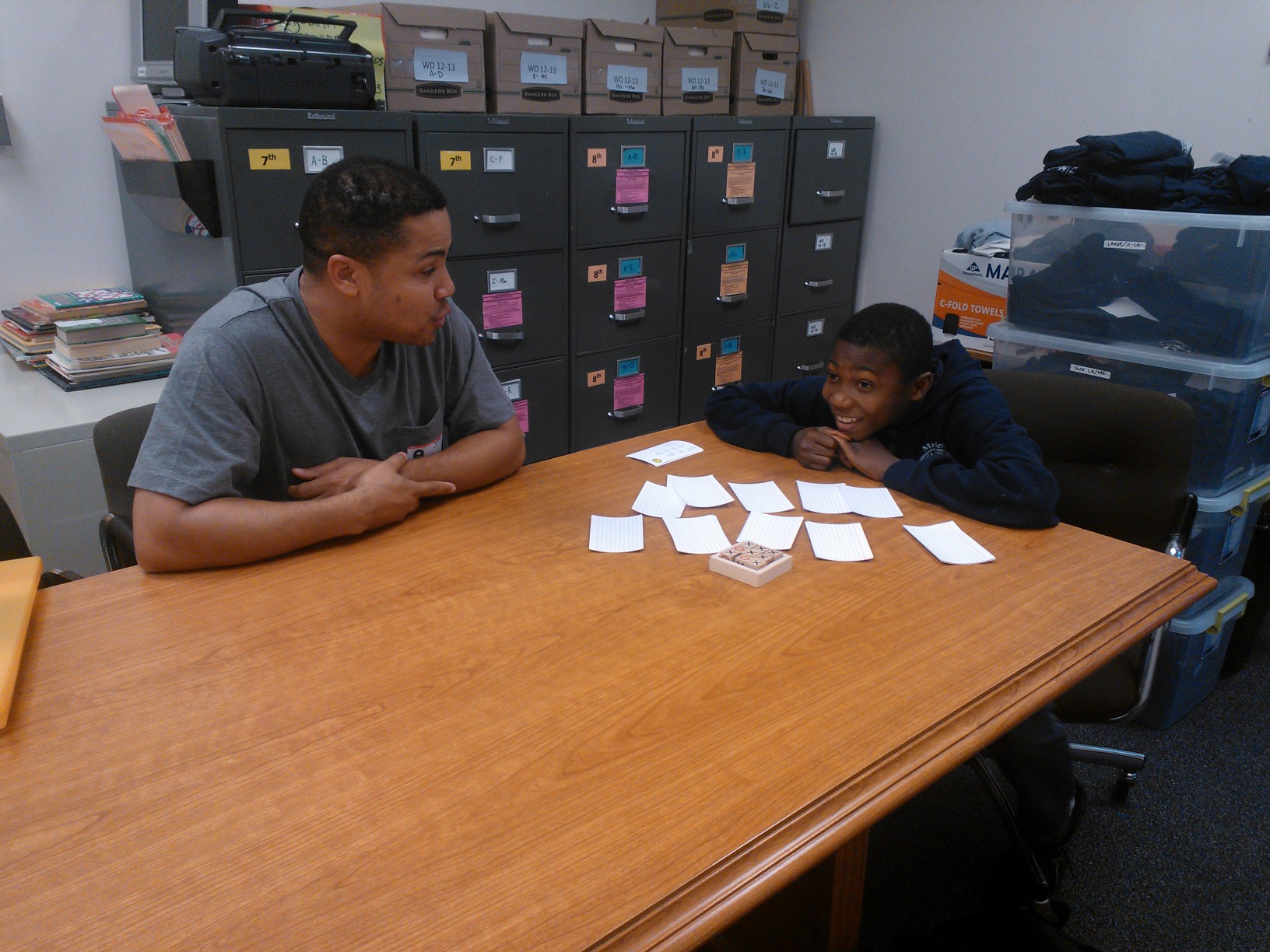 Resolving to give back is the theme of this week's What We're Reading.
I love the possibilities that a new year offers. Like many others, I make a list of resolutions with every intention of following through – only to realize that perhaps my list was a little too ambitious and that I'm only human. But whether we are asking ourselves to lose a few pounds, or to be kinder, or to give more, I think what the new year really does is to help us look back at the past year and look forward to the new one as a better person. 
One of the most rewarding resolutions I ever made was to become a mentor and it's really the only resolution I ever stuck with - now, the shy, struggling 3rd grader I met ten years ago is a vibrant, independent soon-to-be high school graduate.  
Earlier this week, Gwen Taylor, the assistant executive director of Communities In Schools of Randolph County shared her resolution to get involved in a student's life, too. In a piece she wrote for Courier-Tribune, Taylor talks about how she was inspired by one of her board members to get more involved. She even challenges readers to join her.
Resolutions don't have to be made in January. Many of our kids resolve to turn their lives around and work hard to succeed – many times against all odds. Farkell Hopkins, a CIS of Georgia student we featured only a few weeks ago is one such person. At thirteen he resolved to be the strength and support his family needed to survive by entering into the MHS Performance Learning Center and not giving up on school.  Last week, Hopkins was given a Student of the Month Award by the Marietta School Board.
Making resolutions is easy, sticking with them is the hard part. But when you have something that is truly rewarding it's much easier. You may not lose those ten pounds or say 'gesundheit' when someone sneezes but perhaps you'll give some time to mentor a child in need. Mentoring.org offers some great resources for getting started.  And if you want to help change the picture for a kid this year, check out our Affiliate Finder for volunteer opportunities near you!
What are your resolutions? Let us know in the comments below.