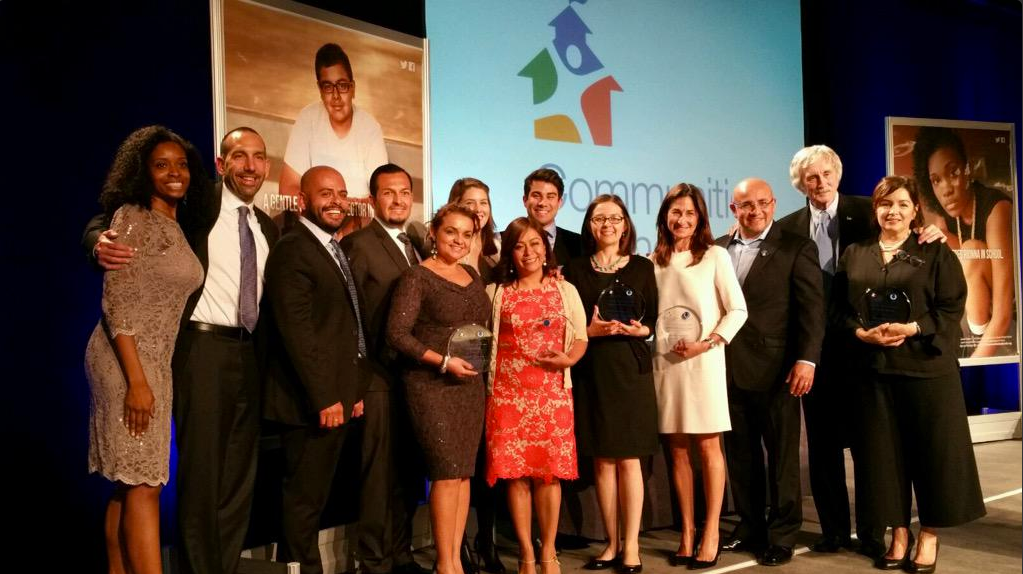 Communities In Schools leaders from across the country joined national education experts, policy makers and key school district leaders in New Orleans this week for the 2015 Leadership Town Hall Conference.
This extraordinary gathering focused on our organization's efforts to change the picture of education. It's the focus of this week's What We're Reading.
One of the most important conversations to take place at Town Hall involved a panel discussion featuring two prominent voices in national education: American Federation of Teachers Executive Vice President Mary Cathryn Ricker and National Alliance for Public Charter Schools President/CEO Nina Rees.
Ricker and Rees discussed the effects of poverty in public schools and ways that organizations on both sides of the education reform debate could find common ground to serve low-income students. Their discussion came just days after a groundbreaking new report from the Southern Education Foundation found that low-income children are now the majority of students attending public schools in the U.S. 
The discussion, Poverty and Public Schools: Finding Common Ground was moderated by Politico Education Reporter Caitlin Emma and streamed live nationally. The archived conversation can be viewed at this link.
CIS President Dan Cardinali also took time at Town Hall to discuss ways in which the CIS network planned to grow in the coming years to meet the needs of that growing population of students. One of those ways involved the use of technology to help close the achievement gap.
He announced a major new agreement with Microsoft, which will provide one million CIS students and staff with free Office 365. You can read more about that announcement in the Washington Post or in the press section of our website.
Dan also joined with Sara Massey, President of CIS of Greater New Orleans in describing how the organization has successfully implemented the CIS model in schools throughout the region. They encouraged lawmakers in Washington to take notice of how evidence-based programs can drive education reform as they prepare to consider a rewrite and reauthorization of the Elementary and Secondary Education Act (ESEA). Dan and Sara's compelling argument was featured prominently this week here in the New Orleans Advocate.
Finally, Town Hall was the perfect setting to announce the winners of our annual Unsung Heroes Awards, which is given to honor site coordinators, schools, communities and local affiliates as the best across the country for their exemplary work in helping students succeed in school and achieve in life. One community, four schools and five site coordinators were honored.
Click the links below to read about and watch inspiring videos featuring the 2015 Unsung Hero Honorees. We're sure you'll enjoy!
Unsung Heroes:
School of Excellence:
Community of Excellence: