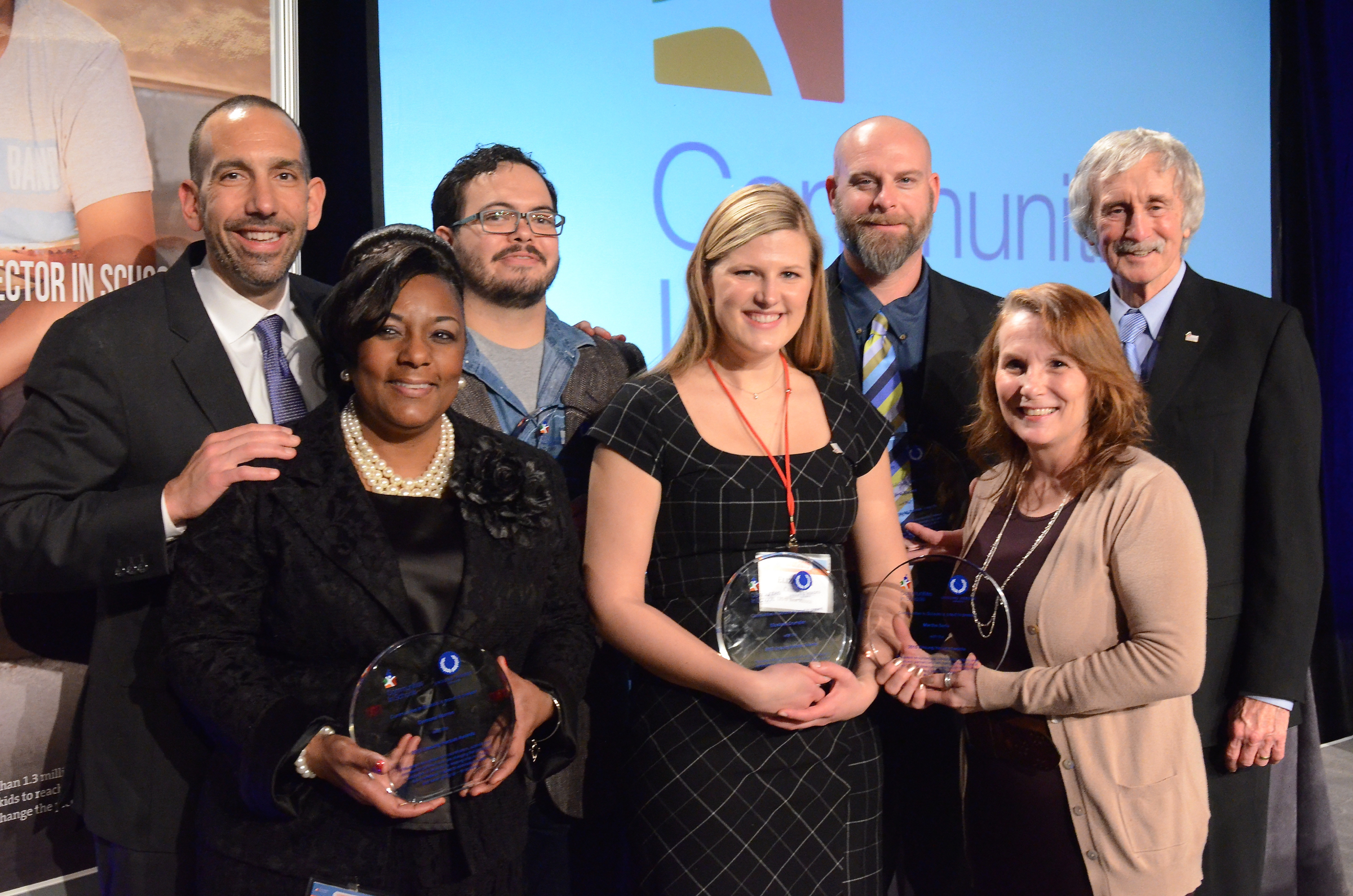 National recognition for the Communities In Schools 2015 Unsung Heroes is the focus of this week's What We're Reading.
The 2015 honorees were recognized at the Communities In Schools' Leadership Town Hall, in January in New Orleans, but perhaps their greatest and most meaningful recognition is happening in their own hometowns.
In Kalamazoo, Michigan, Southwest Michigan's Second Wave included a multi-media article on honoree Martha Serio, CIS Site Coordinator at Spring Valley Center for Exploration, and on Arcadia Elementary where Communities In Schools of Kalamazoo has successfully helped students overcome obstacles to succeed in school and achieve in life.  Michigan Live also recognized the Kalamazoo winners in this article featuring an interview with Arcadia's site coordinator, Gulnar Husain. Husain was also a featured guest on the Lori Moore Show on Michigan's CW7. You can watch the clip here.
Communities In Schools of Walton County received a nod from the Walton Tribune for its efforts to improve student outcomes and increase graduation rates at Monroe Area High School. The Tribune also published a thank you letter from the affiliate acknowledging its gratitude for the front-page coverage of its Unsung Heroes School of Excellence Award. 
Unsung Hero Award Winner Michael Romero received praise from the Austin City Giving Magazine. The publication also encouraged readers to check out the video of Romero at work and learn more about Communities In Schools of Central Texas.
Other hometown honors include:
Coverage of all the 2015 honorees, with links to videos and full profiles of each, can be found on the Unsung Heroes page of the Communities In Schools national website.