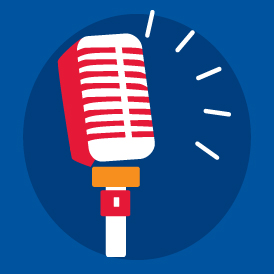 Imagine for a moment that you're a third-grade teacher.
Stepping into your classroom in the morning, you are well aware of the time, money and effort that has gone into education in your school. You've spent countless hours on lesson plans. Your school board has debated academic standards. Your lawmakers have battled over Common Core. Barrels of ink have been used in the media over No Child Left Behind, textbook quality, teacher salaries and school funding. But you realize that the thousands of hours and millions of dollars spent on these issues will all fall short because sitting in your classroom are children who are simply too hungry to learn.
In a nation where more than half of all public school students come from low-income backgrounds, this is the reality facing teachers all across America today. A new report released from No Kid Hungry, "Hunger In Our Schools," shows that three out of four educators say students regularly come to school hungry. This has giant ramifications on academic achievement in this nation. Third-grade teacher Audrey Harris summed it up, saying, "The hardest part about being a teacher? Watching my students fail. Knowing they didn't have what they needed to succeed."
The "Hunger In Our Schools" report, conducted by the research firm SalterMitchell, surveyed more than a thousand teachers and principals across the country. These educators overwhelmingly point to the effect hunger has on kids each morning. They say kids can't concentrate (88%) and lack energy (87%). They see increased behavior problems (65%) and decreased academic performance (84%).
And once a child falls behind, success becomes even more of a struggle. Teacher Tony Notaride told us that "the problem of hunger leads to all these other problems. It has a snowball effect. These students fall behind and they never really catch up." 
It doesn't have to be this way. Now imagine you're that same third-grade teacher from the start of this piece, only this time, as you start your school day, you know every one of your students has eaten a nutritious breakfast. They are energized, focused and ready to learn. That's the power of school breakfast.
In fact, 91% of teachers say breakfast is critical to academic achievement. The challenge for many kids in need, however, comes in accessing this important meal. Whether it's due to late bus schedules, the stigma of eating in the cafeteria before school or other barriers, nearly half of kids from low-income families aren't getting a healthy school breakfast.
A proven, effective way to make sure this meal is available to the kids who need it is to serve it in the classroom. First-grade teacher Margot Shaver told us about serving breakfast in her classroom: "Not only are we feeding their physical needs, we're feeding their emotional needs. The lights turn on; they're able to function in the classroom."
Childhood hunger is a solvable problem in this nation. Let's turn the lights on for all of our students.
About Share Our Strength's No Kid Hungry Campaign: No child should go hungry in America, but one in five kids will face hunger this year. Using proven, practical solutions, No Kid Hungry is ending childhood hunger today by ensuring that kids start the day with a nutritious breakfast and families learn the skills they need to shop and cook on a budget. When we all work together, we can make sure kids get the healthy food they need. No Kid Hungry is a campaign of national anti-hunger organization Share Our Strength. Join us at NoKidHungry.org.