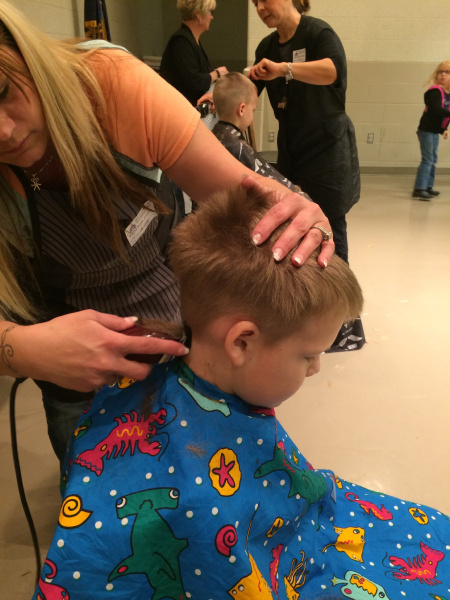 This week we're highlighting the outstanding work of our CIS affiliates and demonstrating how they're making a difference in their communities.  
In Pittsburg, KS, Communities In Schools of Mid-America at Southeast Kansas sponsored free haircuts for students at Meadowlark Elementary School. CIS site coordinator, Sasha Jefferson saw several students who were in need of haircuts and decided to ask three local stylists to donate their time and give free cuts to kids. According to Jefferson, this was an easy and convenient service for the students and their families. Read more
CIS of High Point recently held its fifth annual Dancing with the High Point Stars fundraising event.  The event pairs local community "stars" with professional dancers from the Fred Astair Dance Studios and benefits the local affiliate. Watch them here.
CIS of Lake County recently sponsored a campus tour at the University at Purdue. The tour featured a special guest - former Purdue and current Carolina Panther defensive tackle, Kawann Short. Students saw a presentation from the admissions office, took part in a panel discussion, had lunch at a dining hall and toured the athletic facilities. Read more
Congratulations to CIS of Nevada for being named the recipient of the Nevada Women's Philanthropy (NWP) grant totaling $350,000. The grant went towards the purchase of 240 computers, which will help thousands of CIS Academy students at six local high schools. It was presented during a ceremony held at Cimarron-Memorial High School.  Read more