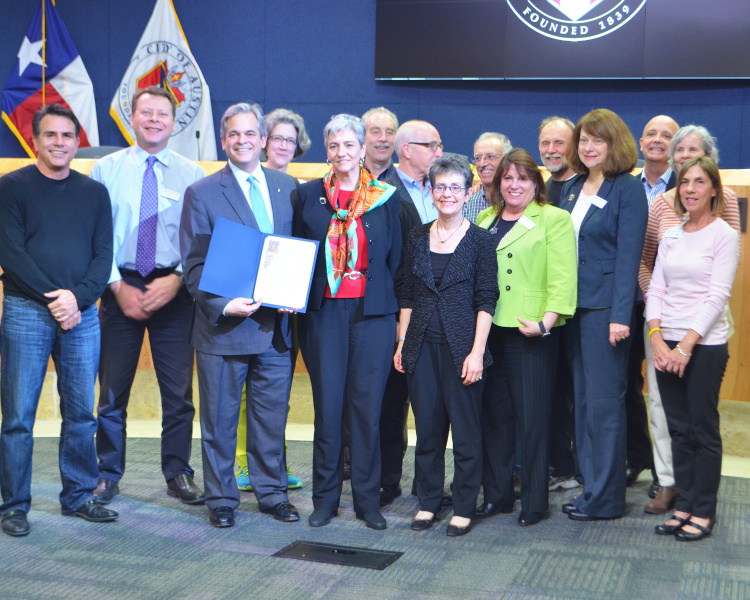 At Communities In Schools, we do whatever it takes to help our students and this week we're reading about some of the ways we make that happen.  
Recently, Communities In Schools of Aurora helped raise funds for Joshua Rodgers so he could make repairs to his van.  As the Chicago Tribune reports, "the wheels of that 1998 GMC van are extremely important to the 19-year-old Aurora teen, one of the youngest people in the nation to be diagnosed with ALS. The fatal neuromotor disease is gradually robbing the young man of his nerve and muscular functions. The money raised so far is not only there to help with transportation but also medicine, exercise equipment and protein shakes.  Josh's mother, Maria appreciates the generosity of the community.
"Without it, "I really don't know what we would have done."
Sandra Hartley understands that sometimes it takes a sturdy pair of shoes to keep students on the right path.  That's why the executive director of Communities In Schools of Northeast Florida has partnered with the Clay County Marine Corps League to buy new shoes and socks so students don't have to worry about not having shoes and can focus on being a student.  Hartley tells Clay Today that when families can't afford all the clothes a child needs, shoes end up at the bottom of the priority list.
As Hartley notes, "We don't drop them off, we go in and put new shoes and socks on the kids' feet. We've had kids say 'this is the best day of my life.' Can you imagine having the best day of your life just from a new pair of shoes? Many of these children have never had a new pair of shoes before and this is a problem everywhere."
Advocacy is another way Communities In Schools does whatever it takes to change the picture of education for students.
A growing list of OpEds and letters to the editor are appearing in news outlets across the country, urging Congress to explicitly allow wraparound services in the rewrite of the Elementary and Secondary Education Act. The latest additions to that list of commentaries come from:
Ryan Riley, President of Communities In Schools of Pennsylvania echoed the argument about the effectiveness of wraparound services in schools during this interview on WHP CBS 21 Harrisburg.
Riley said, "Our teachers do a really good job at caring for their classrooms, but nonacademic barriers are an issue that… most schools, don't know how to deal with."  
Although it's great to hear the voices of our CIS leaders advocating for our work,  there's no greater compliment than to hear supportive arguments from members of our community. A thought-provoking commentary recently appeared in the Richmond Times-Dispatch written by researchers at the University of Richmond. It specifically calls out Communities In Schools of Richmond as a great example of how that community can best serve children living in poverty.  
Finally, this week Communities In Schools of Central Texas  received public recognition of its effectiveness during a ceremony at Austin City Hall. Austin Mayor Steve Adler presented Chief Executive Officer Suki Steinhauser, Chief Program Officer Eric Metcalf, CIS board members and staff with a proclamation in honor of their 30th anniversary and in recognition that they continue do whatever it takes help kids to stay in school and achieve in life.