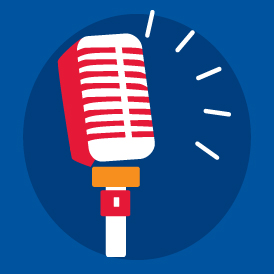 Everyone inside and beyond the Beltway wants to see reauthorization of the Elementary and Secondary Education Act (ESEA). Hundreds of superintendents recently met at AASA's National Conference on Education in San Diego, and a primary topic of conversation was about drafting a new education bill. Other legislative priorities we discussed included fully funding IDEA and limiting federal intrusion into state and local education policies.
Another topic should be near the top of everyone's agenda: poverty.
Statistically, we know that poor kids miss more school, are subject to more school discipline, earn lower grades and are less likely to graduate. We've known these facts for years, yet too often our public policy treats poverty and education as two separate, unrelated issues.
We simply can't afford to do that anymore. A recent report from the Southern Education Foundation finds that, for the first time ever, 51 percent of public school children are now eligible for free- or reduced-price lunch – the measuring stick that Washington uses to determine economic hardship among students and schools.
If a majority of our students are now poor, the implications are enormous: Poverty is a major predictor of success in school, which in turn is a major predictor of success in life. As more and more students start at the back of the pack, the entire center of gravity begins to shift, making it even harder to catch up.
What can be done to stop this downward spiral and close the ever-widening achievement gap? It all starts with recognizing that poverty is as much of an education issue as curriculum, class size or teacher quality. Poverty has to be a part of the conversation. Any school reform measure that ignores this issue is unrealistic and doomed to fail.
One such path to reform is the pending reauthorization of ESEA, but it's not just reauthorization. The law needs to be funded.
The type of flexibility inherent in federal policy that supports community schools is best leveraged when accompanied with appropriate support. The continued underfunding of Title I, especially when the program is a catch-all for allowable uses, undermines the long-term successes of models like Community In Schools. Even the most well-intentioned school will struggle to implement the program when the dollars are inadequate. It is a complementary process of authorizing the underlying statute and ensuring adequate funding.
Congress needs to specifically authorize the use of Title I grants for wraparound services and similar evidence-based programs that tackle poverty in the school setting.
I discovered wraparound services years ago, when it was still a relatively new model for delivering customized, school-based social services to low-income students. As superintendent of Virginia's Fairfax County Public Schools at the time, I understood that poor kids would do better in school if they didn't have to worry about things like food, clothing, healthcare and housing.
I couldn't deal with those issues on my own, so I enlisted the help of Communities In Schools, a leading national provider of wraparound services. Our successful partnership in Fairfax caught the attention of state education leaders, who brought wraparound services to more and more underperforming schools. With increased funding from the state, Communities In Schools of Virginia has nearly quadrupled the number of participating students in just the past three years while maintaining a 97 percent graduation rate. This is the type of return on investment that lawmakers cannot ignore.
Today, as executive director of AASA, The School Superintendents Association, I hear constantly from school leaders who are desperate to blunt the impact of poverty among their students. They've seen how wraparound services are working in Virginia and dozens of other states, yet all too often their hands are tied by local policies that restrict the use of Title I funding. With the reauthorization of ESEA, lawmakers can end that disparity by officially and formally including wraparound supports as an allowable use of Title I funds.
Dan Domenech is executive director of AASA, The School Superintendents Association, and board chair of Communities In Schools of Virginia.