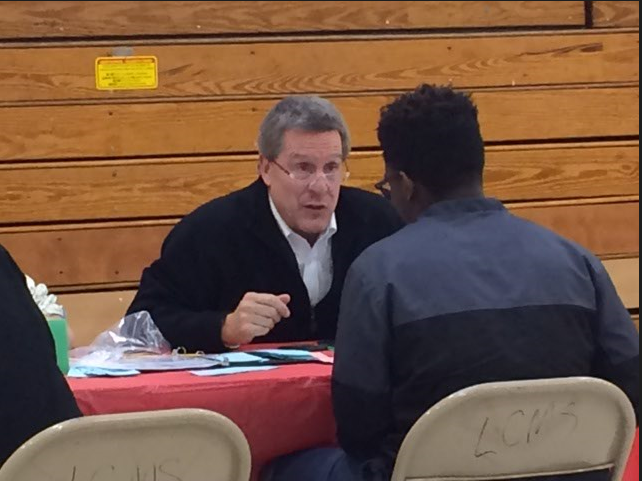 This week we're reading about Communities In Schools' affiliates and the creative things they are doing to get their kids ready for life beyond high school.
Communities In School of Mid-America at Southwest Kansas is helping their high school freshman understand the importance of financial planning.
Through a program called, Reality University, students are given an opportunity to explore their career goals in the real-life simulation, learning about income, debt, credit and the cost of raising a family.
The financial literacy program is designed to help students understand how grades and attendance affect their success and income potential later in life. Read more
In North Carolina, Communities In Schools of Randolph County is getting their students ready for the workforce at their recent job shadowing event. Over 30 businesses and agencies participated in the hands-on job experience, equipping students with industry knowledge and hands on experiences across several sectors.
"This event gave them the experience of being out in the workforce and actually seeing what people do on a day-to-day basis in their jobs," said Archdale-Trinity Middle School business teacher Renee Driggers. "Where possible we matched them up with their interests."
This is one of many programs CIS of Randolph County is doing to keep their middle and high school students on the path to success. Read more.