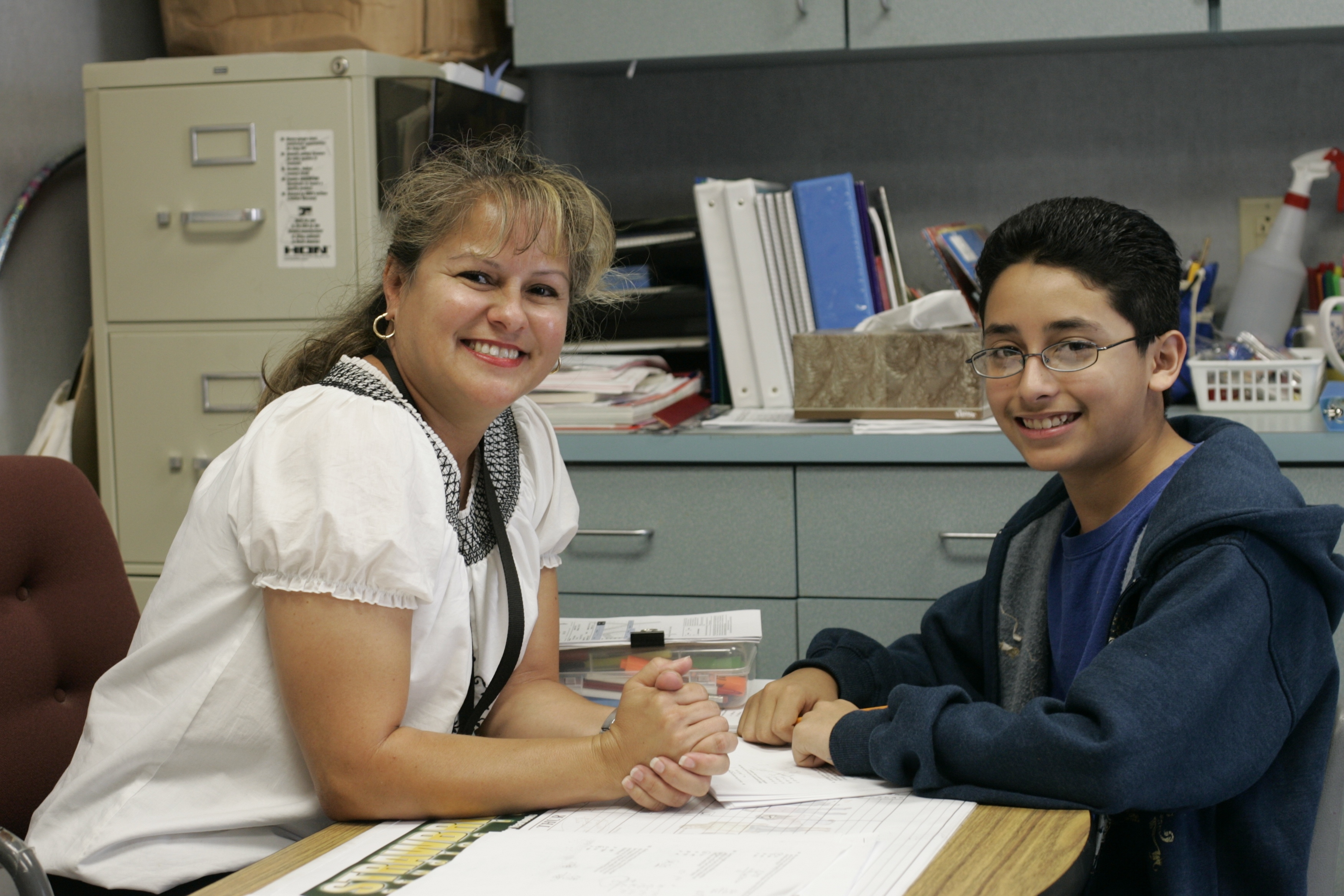 This week we're reading some compelling stories that reinforce the value of Communities In Schools and the important work we do to help students overcome their barriers to achieving academic success.
In a recent ABC News story, a Colorado teacher shares heartbreaking notes from third graders in a quest to gain a deeper understanding of her students' needs. The lesson plan was called, "I Wish My Teacher Knew", an activity where students were asked to jot down a thought for their teacher, sharing something they'd like her to know about them.
The responses she received were heart wrenching:
"I wish my teacher knew I don't have pencils at home to do my homework."
"I wish my teacher knew that I want to go to college."
"I wish my teacher know sometimes my reading log is not signed because my mom is not around a lot".
Kyle Schwartz, the third-grade teacher from Doull Elementary in Denver was blown away by her students' honesty and is encouraging fellow teachers to employ the same lesson with their own students. Read more
The classic board game, Scrabble is helping fourth graders at Rama Road Elementary School enhance their critical thinking and social skills. The Charlotte Observer reports the kids are having so much fun, that they don't even know they are learning. According to Deanna Chillemi, site coordinator of CIS of Charlotte-Mecklenburg  and the Scrabble coach, "the kids love it." They usually get 30 minutes for lunch and 30 minutes for recess. But on Scrabble days, they try to finish their lunch in 15 minutes so they can come here and start playing." Read more
For students at Knox Middle School in North Carolina, it's never too early to start thinking about college options. Recently, Knox students visited several college campuses throughout the state, including Wake Forest University, the University of North Carolina at Chapel Hill, North Carolina State University and Duke University. According to the article in the Salisbury Post, the sessions exposed Knox students to careers and fields of study they might not have realized existed. They were also able to see how their passions could connect to a future career through college. The athletic training activities really captured the boys' interest, said CIS of Charlotte-Mecklenburg Site Coordinator Krystal Stukes. "You don't necessarily need to be a player in the game," she said. "You have other ways to be involved." Read more
Lastly, congratulations to Pam Kingery, executive director of Communities In Schools of Kalamazoo for being recognized as a 2015 YMCA Woman of Achievement honoree. Pam has been involved with CIS for over 16 years. Under her leadership and vision, the organization has steadily grown to over 140 employees, serving 20 schools, reaching 1,300 students, coordinating 175,000 hours of service, and over 9,700 students receiving service through community partnerships coordinated by Communities In Schools of Kalamazoo." Read full story here.