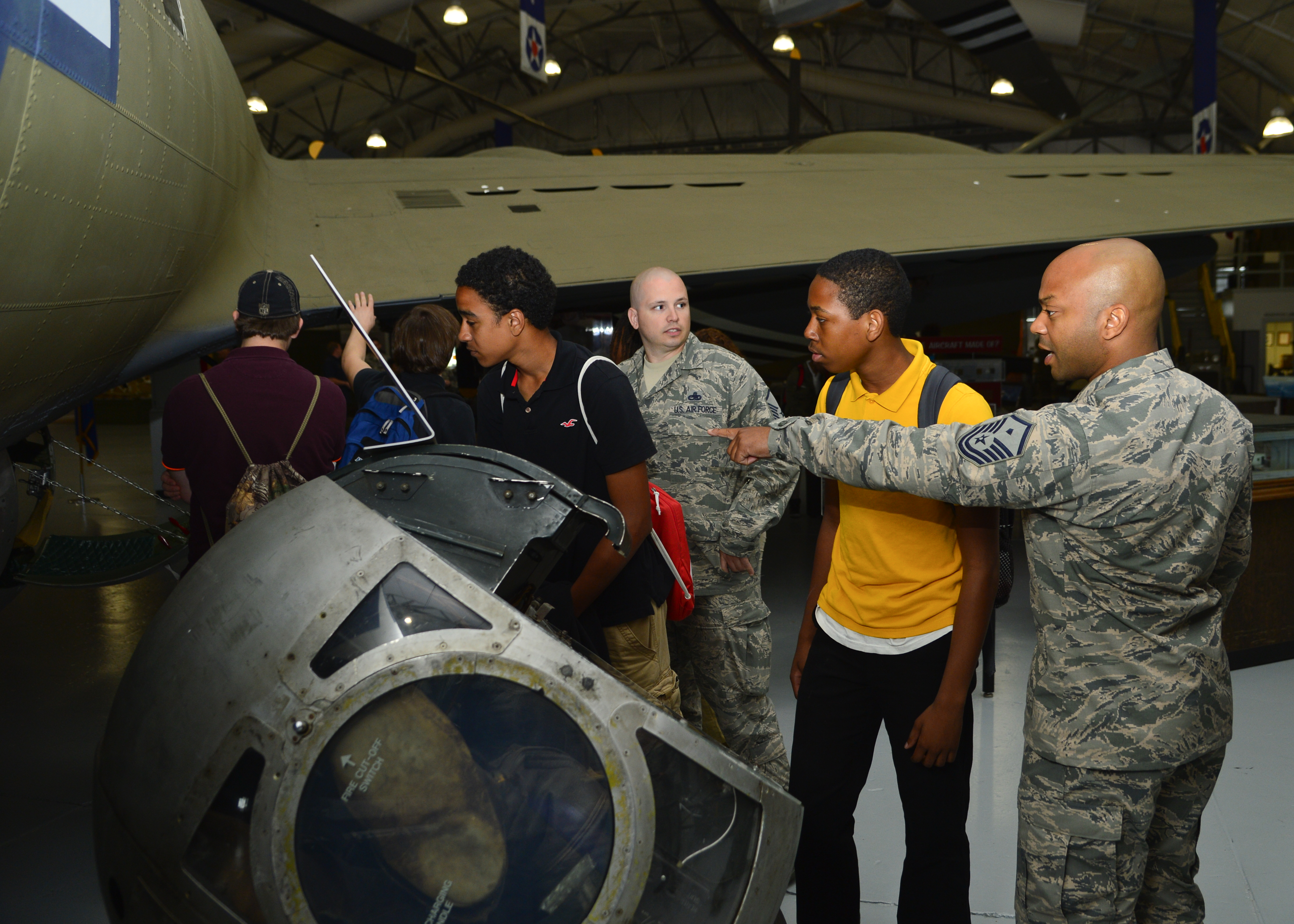 The power of partnerships is the focus of What We're Reading this Week.
Communities In Schools of Delaware partnered with mentors from Dover Air Force Base to host a mentoring event.  Students took a tour of the Air Mobility Command Museum in Dover and paired up with mentors to see how Airmen operate in real-world work environments. The experience allowed students to interact in a professional setting while becoming familiar with Air Force culture, allowing them to connect the importance of education to different career opportunities. Read more here.
Communities In Schools of Hidalgo County teamed up with Wal-Mart to host a "Stuff A Truck" event recently. The partnership allowed CIS to collect  supplies for students for the next school year. You can learn more about that effort by clicking here.
A student served by Communities In Schools of Charleston is asking his community to partner with him and show  support for graduates and successful students this year. TJ recently created a video that shares his story and challenges people in the Charleston community to wear green on June 1 and share their photos using the hashtag #WearGreen for Grads. You can watch the video here.
Finally, author Ingrid Bencosme is continuing to spread the word about the partnership between Communities In Schools and the Teeth Fairies project. Benscome is the author of the dental health book and doll set "Teeth Fairies: A Baby Teeth Tradition."  The set is designed to educate children and parents about dental health in a fun way. Teeth Fairies is donating proceeds from the doll and book set to Communities In Schools to help prevent and fight the type of serious dental disease that can cause kids to miss school and potentially drop out. Read more here.