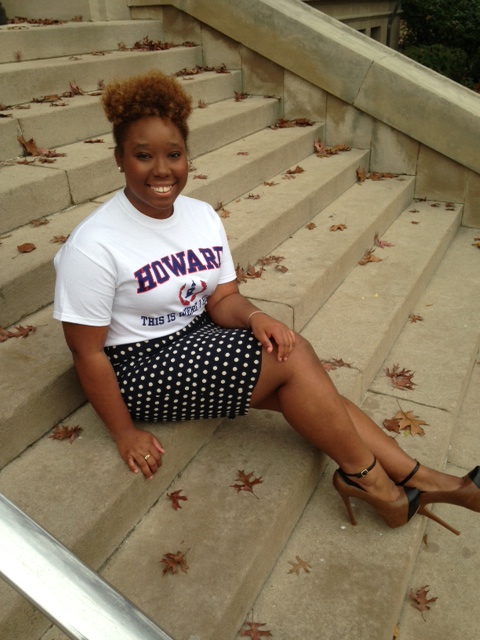 Ten years ago, Hurricane Katrina ripped through the city of New Orleans, Louisiana, leaving major devastation across the area and thousands of people displaced searching for a place to live.
Many of these people included children who all at one time dealt with the loss of their homes, schools, childhood friends and everything they knew.
Talitha Halley is one of many student survivors who weathered the storm and rose above her personal circumstances to stay on track to success.
She was first introduced to Communities In Schools during her freshman year in high school after relocating to Houston with her family.
Getting used to a new environment, new school, and new social norm was very challenging for Talitha. Thoughts of the devastation and her family's new living conditions made it hard for her to focus on school.
She credits Communities In Schools site coordinators Donna Wotkyns and Eric Johnson for helping her get acclimated to the new environment. They provided emotional support and created a safe haven for her and other Katrina students to express their feelings, fears, and dreams about their future.
"They matched my enthusiasm for life and helped me recognize that my potential was a great foundation for me to build on. Personally, they kept me grounded. I've been exposed to so many different and wonderful opportunities through CIS."
This May, Talitha will graduate from Howard with a degree in political science and is now considering working in public policy in the nation's capital. She stays close to CIS through her volunteer work at Cardozo High School in Washington, DC.
With the help of CIS, Talitha says she learned some of the most critical personal and professional skills: networking, interviewing skills, and confidence and public speaking skills.
 "I'm graduating from Howard in a privileged capacity because of CIS. It's not that I wouldn't have been a successful person had they not been there but it would've been a longer and a hell of a lot harder road."
To read more about Talitha's journey and the support she received along the way from Communities In Schools and a circle of mentors who have helped her achieve success, read her story in the Washington Post and then click to watch her appearance on MSNBC Live with Thomas Roberts.