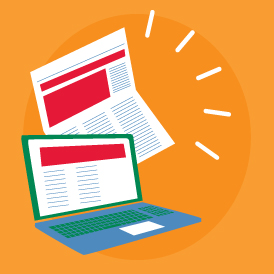 This week we're highlighting the amazing impact Communities In Schools' affiliates are having in their local communities, connecting students to resources and opportunities for personal growth and development.  
Recently, about 70 students from across Central Texas visited IBM in north Austin as part of a Communities In Schools of Central Texas Science, Technology, Engineering and Math (STEM) camp. The students met Watson, one of the company's most-powerful computers, and learned how robots can be programmed to understand voice commands.
"This is the second time we've partnered with IBM and we're really fortunate for that," said Amy Hagen with Communities In Schools. "It's really exciting to see their reactions and their eyes open up." Watch news clip here.
In partnership with Morris Museum of Art, Communities In Schools of Augusta provided 23 middle school students an opportunity to participate in a photography camp at the Phinizy Swamp Nature Park. With the help of local photographers, students spent time learning camera skills and photographing wildlife, cypress trees and black water creeks, while exploring the history and natural features of the park as they traveled along trails and boardwalks. Executive Director Laurie Cook said the camp offers a view of Augusta that "many children don't get to see." Read more.
In Wilmington, NC, Communities In Schools of Cape Fear site coordinator, Brad Lademann was featured as the Extraordinary Person of the Week by WWAY.com. Known as the "fill-in dad", Mr. Brad is a role model to not just to three kids in his own full house but also to at-risk kids in New Hanover County. "You don't know what kind of difference you can make in a kid's life," he said. "You might go, 'It's only an hour a week,' but that may be more than that kid has ever had for somebody showing up to care about them." Read complete story to learn more on how Mr. Brad is making a difference in his community. Watch video clip here.  
And lastly, Communities In Schools will began operating in five York City school buildings in 2014-15. According to Ryan Riley, president of Communities In Schools of Pennsylvania, more than 3,000 students will be served and connected to community resources. The York Daily Record reports this summer, CIS is also working with York City's summer parks program, adding educational activities and lengthening the day. Read more. .