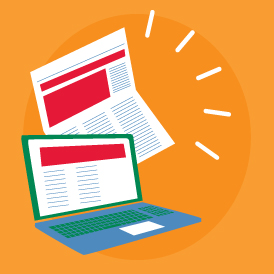 As summer nears the end, many affiliates across the country are working hard to get their students ready for the upcoming school year. This week we're reading about the generous contributions of community volunteers and supporters.
Aurora Area Interfaith Food Pantry and Communities In Schools of Aurora are working together to make sure kids are getting enough to eat during the summer. Aurora's "Food For Thought" summer program is based on statistics that children who lack proper nutrition are more likely to perform poorly in school. The food assistance program is now in its fifth year of helping families struggling financially to feed their children. Read more.
Communities In Schools of South Central Texas and Communities In Schools of Kent are filling their local school buses with school supplies for students in need in their communities. The annual drive provides an opportunity to help thousands of students get the supplies they need to walk into their classrooms this Fall prepared and confident to be successful throughout the school year. Read more
Lastly, Communities In Schools of Greenville celebrates the support of Greer State Bank Foundation to help students at Chandler Creek Elementary and Greer Middle School engage in the Greer community, develop real-world academic skills, and to serve others through volunteer projects.  Read more.