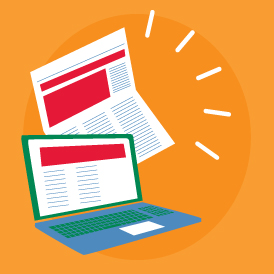 National school leaders, policymakers and education experts are speaking out about the impact of Communities In Schools and their insights are the focus of what we're reading this week.
Nina Rees, President of the National Alliance for Public Charter Schools, recently offered her thoughts about the turnaround of failing schools in Louisiana in a US News and World Report column. Rees suggested there were three lessons that merit the attention of  policy advocates, parents, teachers and legislators who are seeking to reform schools across the country. Among those lessons -engage and empower community leaders to help solve the problem.
Rees writes "Educators should be in charge of running schools, but every leader of a high-performing, inner-city school will attest that they can't do this work without a suite of social services and support– from nutrition to health care to after-school care. Acknowledging the upfront costs of tackling the challenge at hand by pooling existing resources in a community (from the church to the local health clinic) will free up schools to do what they can do best: educate students. Organizations such a Communities In Schools offer an opportunity to better blend these resources to fit the needs of schools in many communities around the country."
Read more of Rees' commentary here.
Chris Gabriel, the executive vice president at Volunteers of America, North Louisiana, writes in the Shreveport Times about the impact of poverty in his community. Despite his acknowledgment that "sixty-seven percent Caddo Parish students are on free or reduced price lunch (FRPL), a primary indicator of childhood poverty, and more than 30 percent of families in the community cannot afford market rate rent on a two bedroom apartment",  Gabriel believes that the war on poverty can be won. He suggests partnerships with organizations such as Communities In Schools which is " uniquely focused on two things — the integration of existing community resources to meet student needs on both an individual and community level and ongoing evaluation and incorporating what works into the network-wide model."  
Read more about the CIS partnership with Volunteers of America,  North Louisiana by visiting this site.
Finally, for third time in 41 years, the city of Spokane has been named an All-America City by the National Civic League. It's being recognized for focused efforts to boost high school graduation rates.
Spokane Mayor David Condon tells the Spokesman-Review that "The reality is it's a community effort. It's not just city government."  That community effort included the work of Communities In Schools which worked to connect students in the Spokane community with needed services that enable them to stay in school.
Read more about Spokane's efforts by visiting the website of CIS of Spokane County.