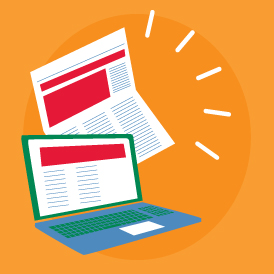 This week we're reading stories about communities that are coming together to equip students with the tools and resources they need to get ready for the 2015-2016 school year.
The Washington Post reports that one of the biggest issues for parents as they prepare for back to school is the rising cost of school supplies. "Increasingly, public schools are leaning on families to outfit entire classrooms, asking them to supply items as varied as cardstock, copier paper, hand sanitizer and Band-Aids. Those rising costs, which far outpace the rate of inflation and wage in­creases, place a particular burden on the growing number of students from low-income families in the nation's public schools." Read more.
Communities in Schools of Seattle is one of many organizations scrambling to ensure low-income students have the opportunity to begin a new school year on equal footing with their peers. "It's really heartbreaking for kids who know they're not going to have a new backpack..." said Jennifer Haberman, CIS program coordinator. Continue reading.
"School supply lists are much more in depth than they used to be," said Communities In Schools of Lee County Executive Director Heather MacKenzie. "The average cost for even an elementary school list is in the hundreds of dollars by the time you factor in bookbags. Families are still struggling, and if kids do not start day one with all the tools that they need, they are at a disadvantage." Read more.
In many ways, this issue has been a driving force behind the various school supply drives. From Abilene, TX to Las Vegas, NV, Communities In Schools is helping families across the country meet those increased school supply needs to ensure that students get off to a great start. 
Here are a few photos from our CIS affiliates: