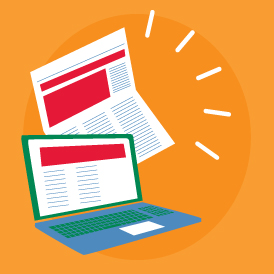 The success of Communities In Schools would not be possible without the support of school leaders from across the country and it's the focus of What We're Reading.
The Decatur Township School District is one of the first districts in Indianapolis to wholly embrace the work of Communities In Schools of Wayne County.  Superintendent Matt Prusiecki tells Chalkbeat Indiana that when the kids are nourished and taken care of outside the classroom, all they have to worry about is learning once they come inside the school and that helps teachers. In discussing the effectiveness of CIS, he says  "Teaching is a very difficult job, and if these programs can help support them as far as how they can be effective educators in the classroom, it's another reason why it's a win-win."
Read more about the growing partnership between schools in the Indianapolis area and CIS.
Arlington Public Schools Superintendent Patrick Murphy also weighs in on the benefit of partnering with Communities In Schools of Northern Virginia.  In a new publication highlight how the district lowered the dropout rate by 65 percent in five years, Murphy points to the value of the partnership. He writes that "We are fortunate to have onsite coordinators from CIS, a national organization that provides a program of integrated supports for our students." As a result of that collaboration, Murphy notes the district is squarely focused on saying "No, to Dropouts."  Read more.
Harrisburg School District Superintendent Dr. Sybil Knight-Burney admits students in her district go through challenges that students in many other schools don't have to worry about. "We face sometimes insurmountable odds that other districts sometimes don't have to face," she says. "Sometimes being in school, education and graduation is not the first and foremost priority in a student life."  She notes those priorities are at home, and in some cases, a car or motel room when a student's family is homeless. Often times, trying to find a hot meal or caring for a younger sibling takes precedence over school work.  But she says, "The earlier we start with students and giving them the support they need, empowering them with education and making a seamless process to get that education, the better we are. And that's what CIS has done for us."
Dr. Knight-Burney and Communities In Schools of Pennsylvania State Director Ryan Riley discuss more about the growing partnership in the Harrisburg and York School Districts in this story.