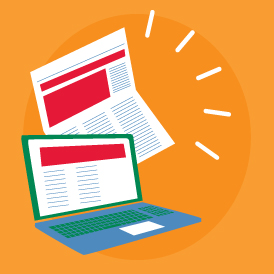 Across the country, in 25 states and in Washington DC,  Communities In Schools staffers, their partners and supporters are busy preparing for the start of the school year. Their efforts are the focus of this week's what we're reading.
Communities In Schools of the Dallas Region, in partnership with Capital One, recently concluded a nine-day math program involving 100 fifth-grade students from Dallas and Richardson Independent School District schools. The program, now in its fifth year,  is designed to help students prepare for the important grade-level standardized math tests they are required to take in school this year.  Read more here 
School supply drives are continuing at a frenzied place at affiliates including Communities In Schools of Central Georgia. Their "Operation Back to School" program encourages shoppers at Walmart to stop by school supply items to buy items for students in need. Click to learn more.
TakePart.com  writer Liz Dwyer is also spreading the word about efforts by CIS to equip students with the supplies they need in time for school.  As Dwyer writes, "The cost of classroom supplies and mandatory activity fees is soaring out of control, and low-income kids are hurt the most."  Read more.
CIS site coordinators are busy this summer preparing to welcome students back to school.  Among them are Mariafe Arteaga Rivera of Communities In Schools of Miami.  Arteaga Rivera was recently recognized as site coordinator of the year by our partners at Diplomas Now for her work  in implanting support programs, grant management, site coordination, mentoring, academic coaching, and partnership development. Read her story.
Finally this summer, supporters of CIS are reminding the community of the need to offer support to Communities In Schools throughout the coming school year. Celebrity designer Ashlee Margolis recently encouraged support of organizations including CIS. See what she has to say in fashionweekdaily.com.