Borrowed Brains: Q&A with Faith Connolly, Baltimore Education Research Consortium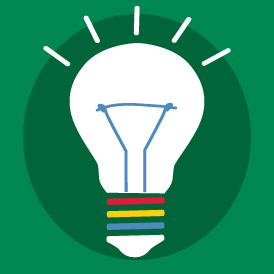 Each month in Borrowed Brains, we interview a leading expert in education, youth development or social justice.
We're just a few days into the new school year, and already we should be able to identify which students are most at risk for being chronically absent. That sounds like a startling claim, but it's backed by solid research: According to a study last year by the Baltimore Education Research Consortium, attendance patterns in September are strongly predictive of attendance for the rest of the year.
In fact, BERC found that a student who misses more than 4 days of school in September will go on to miss an average of 70 days the entire year. That kind of chronic absence makes it almost impossible for any student to keep up in school, and many will drop out before graduation.
In observance of Attendance Awareness Month, I interviewed Faith Connolly, executive director of BERC, to find out more about the early warning signs for chronic absence.
Q. For you, what was the most surprising finding in this study?
A. That September attendance proved to be associated with chronic absence. We thought it would be more random with more students increasing attendance during the year.
Q. Your data are specific to Baltimore City schools, but do you think the findings are applicable nationally?
A. Absolutely, on reflection and in discussion with others, it makes sense that September attendance is very important. If a student has low attendance patterns in September, changing them during the year will require a lot of additional effort from school and family. Conversely, a student in the habit of attending regularly will likely continue that habit.
Q. According to your data, a student who misses more than 4 days in September will miss an average of 70 days for the entire year. In the lower grades, only 3% or 4% of students hit the 4-day threshold. But in high school that number skyrockets to 20.5%. What's going on there, and what can be done about it?
A. First, I hope no student misses 70 days of school!
Low levels of attendance in high school can be interpreted as a student signaling their disengagement from school.  A student's missing 70 of 180 days is there almost every other day. We have done research on this and found that they are not likely to pass courses, or experience success in school. This can even impact the social part of school like establishing friendships.
Q. We know from other studies that low-income students face greater barriers in getting to school regularly. Does your study give any sense of the relationship between poverty and attendance?
A. Because the vast majority of students in Baltimore are from poor families living in poor communities, it's hard to describe a link or untangle the relationship for students from non-low income families.
Q. We are now about halfway through the crucial month of September, and thousands of CIS site coordinators are reading this post. Based on what you know from this study, what's the best advice you can give them regarding early detection and intervention?
A. Pay attention to these early signals of attendance. A student missing one day a week, may not be noticed by a classroom teacher, yet at the end of the month that totals 4!  This means one of the most important things a school can do is collect and track daily attendance info for each student.
Make sure all staff are paying attention to each day missed, and that someone or a team or a team of staff dedicated to attendance work are monitoring attendance and reaching out to students and their parents/guardians. A student missing as few as two days in September is one-tenth of the way to being chronically absent at the end of the school year. Reminding students that they are missed and identifying challenges and/or barriers to attendance immediately, can lead to better attendance for the year, greater academic success for the students, and an easier year for the teacher.
At Communities In Schools, we focus on good attendance all year long, but now we know September is the most important month of all. Whether you're a teacher, a parent, or a site coordinator, we all have a role to play in identifying and supporting at-risk students.
For more information, read the full research brief from BERC, and then check out Attendance Works for lots of great ideas on getting the school year off to a strong start.
Are You #AllinforKids?

 
Join our community of changemakers and stay connected with us! 
Learn more about the work Communities In Schools is doing to empower and equip every student to take on and tear down the barriers that stand between them and an equitable path to education. 
↑

TO TOP