Introducing a New Blog Series: The CIS Experience
By Anya Alexander Sept. 24, 2015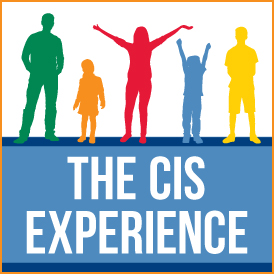 Every day across the country there are a multitude of obstacles that arise and threaten the path to education for millions of students. In Pamlico County North Carolina, a fourth grade student has lived with abuse, neglect and hunger for most of her young life. At Audie Murphy Middle School in Texas, a student returns to school wearing flip flops with socks because a fire in the family's house damaged most of his belongings. And a senior at William Penn High School in Wilmington, Delaware, whose mother lost her life during her battle with drug addiction and whose father was unable to take care of her, is pursuing a dream of going to college.
These stories demonstrate what prevents many students from being able to regularly attend school or focus on their education. Fortunately, CIS site coordinators are located in these student's schools and are able to deliver the necessary resources to address and remove barriers to success so they can focus on learning.
Our new blog series, The CIS Experience, will follow site coordinators and several students who are enrolled in CIS programs across the country on their journey to complete the 2015-2016 school year. Follow these students as they set school-year goals and read about their challenges and successes throughout the year. Through their eyes, and in their words, you will learn about the transformative work that CIS does every day to ensure students' social and emotional needs are being met.
In our next post in this series, you will get to meet all of the students and site coordinators we've chosen for this storytelling project and throughout the year we will share their stories with regular "diary entries," photos, videos and on our social media channels. Follow us on Facebook, Twitter, Instagram, and LinkedIn.
These student and site coordinator stories highlight the work CIS does every day to eliminate barriers and keep kids in school. We hope you will follow along during the entire school year and share in the experience of our student's success.
Are You #AllinforKids?

 
Join our community of changemakers and stay connected with us! 
Learn more about the work Communities In Schools is doing to empower and equip every student to take on and tear down the barriers that stand between them and an equitable path to education. 
↑

TO TOP