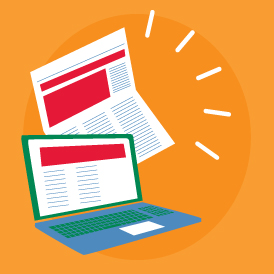 As millions of children head back to school, Communities In Schools leaders are offering their thoughts about the importance of surrounding at-risk students with a community of support to help them succeed in school and life. That's the focus of this week's What We're Reading.
CIS National President Dan Cardinali pens a new commentary in the Huffington Post and discusses the future of schools.
Cardinali writes,   "It's time to realize that our public schools have reached a tipping point. When a majority of students are poor, narrow academic reforms will never give them the kind of holistic support they need to break out of poverty and build a better future. To really help these kids, we have to re-envision our schools to meet all of their human development needs in a rational, efficient, integrated way."
It's a sentiment he also expressed this summer in his successful Tedx Talk which you can watch here.
Diane Fearon, CEO of Communities In Schools of Nevada , writes in the Las Vegas Sun about the role of CIS in creating a safety net for at-risk students.  
Fearon notes that without that net, at-risk students may drop out and "The economic and social impact of school dropouts creates a strain on the community's resources for those young people who fail to gain an education and become self-sufficient."
She discusses the work of Communities In Schools to help those students but says it can't be done alone. She encourages committed community partners to help CIS provide food, clothing, tutoring, hygiene and transportation to those students so that they can stay in school and achieve in life.
And Melissa Aguirre, executive director of Communities In Schools of Northeastern Nevada writes in the Elko Daily Free Press and express her gratitude for those community partners who help her affiliate reduce the barriers that students face. As she notes in her letter of thanks, with the help of those partners, CIS is able to do whatever it takes to keep kids in school and succeed.  
Are You #AllinforKids?

 
Join our community of changemakers and stay connected with us! 
Learn more about the work Communities In Schools is doing to empower and equip every student to take on and tear down the barriers that stand between them and an equitable path to education. 
↑

TO TOP