What We're Reading
By Anya Alexander Sept. 11, 2015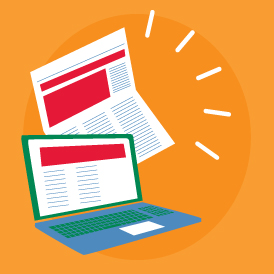 This year, for the first time in U.S. history, U.S. public schools are welcoming back a majority of students who are living in poverty. In urban, suburban and rural school districts across the country, a shocking 51% of public schools students are now low-income, according to the National Center for Education Statistics.
As the number of low income students in schools rises, so are the number of challenges associated with teaching them. CBS Radio, Barry Bagnoto explores this issue with Communities In Schools President Dan Cardinali and CIS of the Nation's Capital site coordinator, Freddy Meija from Cardozo High School in Washington, DC. Listen to radio interview  
Beyond their own staffs, schools are relying on outside groups for help, reports the Pittsburgh Post-Gazette.
Bridget Clement, executive director of Communities in Schools in Pittsburgh and Allegheny County, said that 72 percent of students who received case management help from a site coordinator improved their school attendance to 90 percent or higher, half improved their behavior significantly and about a quarter increased their academic performance. Continue reading.
Some of the barriers, such as food, clothing, supplies and housing insecurity, are related to poverty and many community groups are working together to ensure students have want they need to stay in school.
In San Benito, TX, Riverside Middle School leaders and Communities In School personnel partnered with area styling salons to provide free haircuts to students in preparation for a new school year. Read more.
Communities In Schools of Memphis gave its students an early Christmas. Last week following their Sunday morning services, the congregation at Citadel of Deliverance Church in East Memphis, gave away clothes, over 600 pairs of shoes, and other back to school items to local students.
"I heard the word that several students were not able to attend classes or they're in a school suspension because they don't have school uniforms, and that put a great burden on my heart," Reverend Linwood Dillard said.
The church teamed up with a group of businesses and local agencies to also offer free haircuts, job screenings, free immunizations, vision testing and flu shots. Read more.
Are You #AllinforKids?

 
Join our community of changemakers and stay connected with us! 
Learn more about the work Communities In Schools is doing to empower and equip every student to take on and tear down the barriers that stand between them and an equitable path to education. 
↑

TO TOP