What We're Reading
By Anya Alexander Sept. 18, 2015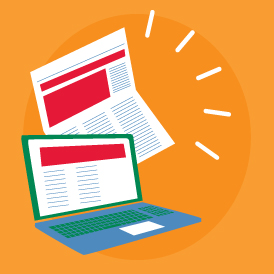 This week we're reading news highlights featuring Communities In Schools around the country. 
Kasey Carter, executive director at Communities in Schools of Greenbrier County, will serve as one of 15 ambassadors for National Afterschool Alliance for this school year. As an Afterschool Ambassador, Carter will organize public events, communicate with policy makers and build support for after-school programs across the nation. Read more.
XY-Zone, a leadership development and peer support program for at-risk males developed by Communities in Schools of Central Texas, was among several Austin-area programs praised nationally for efforts in educating Hispanics. XY-Zone Coordinators engage approximately 400 young men per year in activities focused on the Five R's –Respect, Responsibility, Relationships, Role Modeling and Reaching Out in 10 high school campuses. The program was recognized by the 'Bright Spots in Hispanic Education,' a White House initiative on educational excellence for Hispanics. Continue reading.
Communities in Schools of Henry County partnered with Jerry Hesselink, a Michigan native dedicated to increasing awareness of music and the arts, to provide musical instruments to students who are eager to learn but cannot afford the instruments. Read more.
Lastly, President Dan Cardinali shared his views about the power of relationships and how it helps keep students in school with the National Journal. "We're liv­ing in a mo­ment where the con­ver­sa­tion is re­cal­ib­rat­ing in a way that is really quite help­ful," Car­din­ali said. "We've al­ways known that at the heart of what we're do­ing are qual­ity re­la­tion­ships." Read more.
Are You #AllinforKids?

 
Join our community of changemakers and stay connected with us! 
Learn more about the work Communities In Schools is doing to empower and equip every student to take on and tear down the barriers that stand between them and an equitable path to education. 
↑

TO TOP