What We're Reading
By Afia Obeng Sept. 25, 2015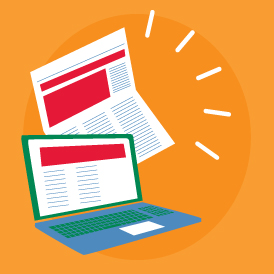 This week we're reading about Communities In Schools' affiliates in the news. 
The Austin Area Research Organization (AARO) commended Communities In Schools of Central Texas for its dedication to preventing dropouts and remarkable impact in the area. AARO highlighted the fact that 99 percent of CIS students stay in school and called on the community to support the CIS' work. Read more.
In Kansas, Wichita State University's Career Development Center prepares and connects students with career opportunities within the state."Not many realize how much work we actually do," said Abigail Martinez, Wichita State University student. "I've had the opportunity to take children to doctors' appointments, I've taken food to families within the community and facilitated clothes." Martinez is currently in her fifth semester working with Communities In Schools of Kansas as a facilitator for a lunch group meeting on Alcohol, Tobacco and Other Drugs and financial literacy instructor at Jefferson Elementary. Read more.
In Georgia, Communities In Schools of Glynn County received a significant contribution from AT&T in support of the organization's mission of serving at-risk students. "This funding support from AT&T will help us work with ninth-grade students to ensure that they establish a solid foundation on which to build a successful educational career," said Brent Barbee, chair of the board of Communities In Schools of Glynn County. Read More. 
We recently launched a new blog series, The CIS Experience, this week on the Communities In Schools blog, which is a year-long project to follow the journey of several students and their site coordinators throughout the 2015-2016 school year. We hope you will follow along with our students and site coordinators!
Are You #AllinforKids?

 
Join our community of changemakers and stay connected with us! 
Learn more about the work Communities In Schools is doing to empower and equip every student to take on and tear down the barriers that stand between them and an equitable path to education. 
↑

TO TOP