How does chronic absence affect dropout rates?
By Alison Bourgault Oct. 7, 2015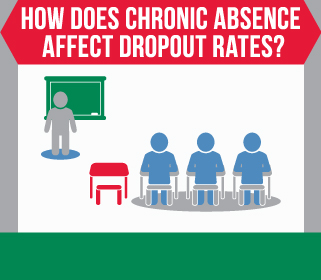 How does chronic absence affect dropout rates?
A student who's chronically absent in high school is 7.4 times more likely to dropout.  
Additionally, according to a study last year by the Baltimore Education Research Consortium, attendance patterns in September are strongly predictive of attendance for the rest of the year.
In fact, BERC found that a student who misses more than 4 days of school in September will go on to miss an average of 70 days the entire year. That kind of chronic absence makes it almost impossible for any student to keep up in school, and many will dropout before graduation.We recently spoke with Faith Connolly, executive director of BERC to learn more about their recent study.
There can be many surprising reasons why students don't attend school, but CIS is working hard to help students overcome both academic and non-academic barriers to success. 
Are You #AllinforKids?

 
Join our community of changemakers and stay connected with us! 
Learn more about the work Communities In Schools is doing to empower and equip every student to take on and tear down the barriers that stand between them and an equitable path to education. 
↑

TO TOP