Meet Our Students
By Anya Alexander Oct. 29, 2015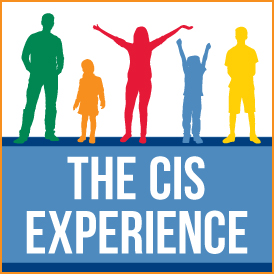 We are excited to introduce 12 outstanding students who are working to achieve personal and academic success. These students come from a diverse mix of ethnic, geographic and social backgrounds and represent only a small population of the more than 1 million students that Communities In Schools serve each year. CIS provides these students with individual attention and tailored resources that help address their unique barriers in school. And the best way to showcase the true impact of our work is through the stories of our students.
In this new blog series, The CIS Experience, we will take a peek into the lives of these students and their site coordinators as they share their journey to complete the 2015-2016 school year. Through their eyes, and in their words, you will learn about the transformative work that CIS does every day to ensure students' social and emotional needs are being met.
Meet our students:
Christina is a sophomore at Mancelona High School in Michigan. She has been involved with CIS since middle school and really enjoys the mentoring and after-school programs. This year, Christina's goal is to maintain her grades in Algebra and Accelerated English 10.
Makayla is a cheerleader and a natural optimist. As a 5th grader at Fred A. Anderson Elementary School in North Carolina, Makayla has decided she would like to sing and be a Kindergarten Teacher. She also has a goal to learn to do a back flip this year!
Brandon holds the position as the Catcher on Westlake High School's baseball team in Georgia. As a sophomore, he continues to work hard to achieve his dreams of playing on a division one HBCU baseball team.
Kylee has an enduring drive to succeed. As a senior at Ottawa High School in Kansas, she is working to stay on top of all her school assignments to graduate with a good GPA.
Logen, a 9th grader at Ashland Kansas Academic Center in Kansas, is an outstanding student with exceptional grades. This year, her goals are to maintain a 3.75 GPA and to learn how to build and maintain healthy relationships.
Bakari is a community-oriented senior at North Central High School in Washington State. He loves to help other teens and enjoys wrestling. In this school year, Bakari hopes to excel in all his AP classes.
Monica is a confident and tenacious senior at William Penn High School in Delaware. With CIS' support, Monica will explore college and career options this year.
Donald, a sophomore at Will Rogers College High School in Oklahoma, is a sports fanatic. Last year, he was part of the Karate Program, which boosted his self-esteem. This year, Donald is on the football team and hopes to continue improving his self-esteem.
Gabriel is a senior at John Hope College Prep in Illinois who enjoys writing, drawing and spoken word. She aspires to graduate from high school with a 3.0 GPA and work towards being the first in her family to complete a four year college.
Hector is a social magnet and has a contagious personality. He has been involved with CIS for four years and is a sophomore at Mendez High School in California. This year, he plans to set up a website to fundraise for his travel club's field trip.
Te'Nya is a self-motivated and resilient junior at Homestead Senior High School in Florida, who believes strongly in the power of education. This year, Te'Nya will continue to work towards her dream of attending college and becoming a neo-natal nurse.
Kenton is a senior at R.B. Stall High School in South Carolina. His goals for this year are to participate in CIS College/Career Preparation Learning Lab and work toward attending Allen University next fall.
Stay tuned for our upcoming student profiles next month and be sure to follow us on Facebook, Twitter, Instagram, and LinkedIn.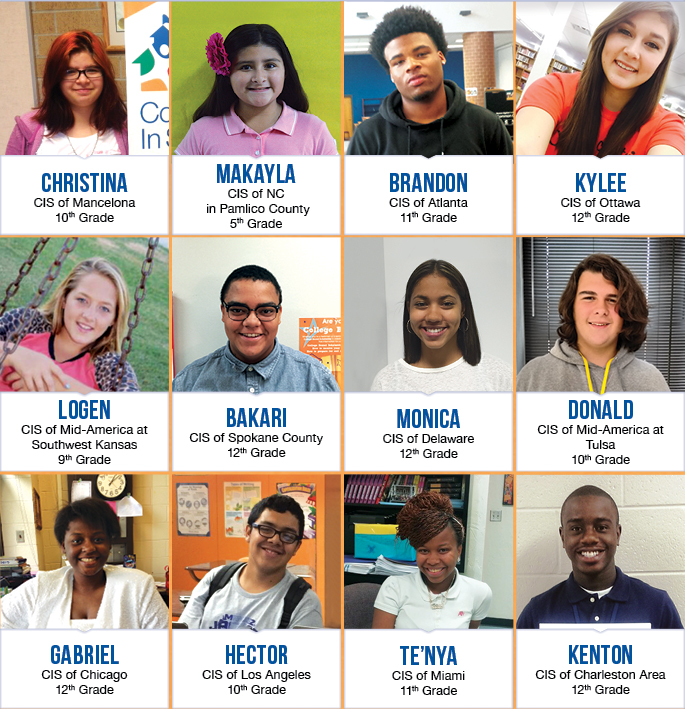 Are You #AllinforKids?

 
Join our community of changemakers and stay connected with us! 
Learn more about the work Communities In Schools is doing to empower and equip every student to take on and tear down the barriers that stand between them and an equitable path to education. 
↑

TO TOP