What We're Reading
By Afia Obeng Oct. 16, 2015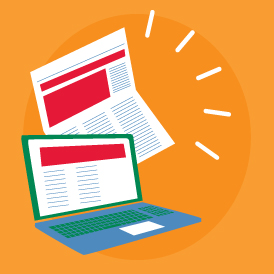 This week we're highlighting Communities In Schools' affiliates in the news and the work they are doing to combat the effects of poverty on public school education.
In an effort to increase awareness on an issue that many students face across the country, Communities In Schools of Petersburg hosted an anti-bullying summit at Peabody Middle School in Petersburg, VA. At the event, several students shared stories about their bullying experiences, including a sixth grade girl who bravely spoke about being bullied by a student sitting in the audience. "I hope that he recognizes that if the situation was turned around, that he would feel just as bad that I had the moment that he said that to me." Continue reading.
CIS Site Coordinator Carrie Goss shared her views with Richmond Dispatch on the effect of poverty on education at Highland View Elementary School. "A large percentage of our students and families face generational poverty, "said Goss. "People have a misguided belief about poverty — how people got there and how easy it is to get out of it."
According to the article, Bristol's poverty rate is nearly twice the state average, and the 188 children who attend Highland View come from its most economically deprived neighborhoods, where many families struggle daily with unemployment, homelessness, drug abuse and health issues. Communities In Schools of Southwest Virginia plays a substantial role in meeting the many needs of the community, obtaining a wide range of essentials, from housing and clothing to food, school supplies and transportation. Read more here.
In Washington state, Communities In Schools of Washington State Director Susan Richard spoke to KOMO Radio about the CIS evidence-based model that's used to prevent dropouts and empower students for greater success. Richard stressed the importance of detecting truancy and surrounding students with caring adults who provide the students with support and resources. Listen to the interview here.
Finally, Communities In Schools of Atlanta is expanding its reach to provide mentoring, support tutoring and offer other help to students in the Fulton County school district in the wake of the district-wide cheating conspiracy of several educators. Read more.
Are You #AllinforKids?

 
Join our community of changemakers and stay connected with us! 
Learn more about the work Communities In Schools is doing to empower and equip every student to take on and tear down the barriers that stand between them and an equitable path to education. 
↑

TO TOP