What We're Reading
By Afia Obeng Oct. 30, 2015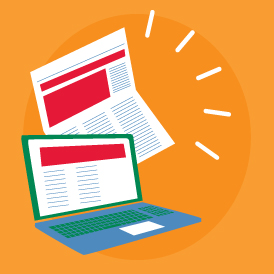 To impact nearly 1.5 million students a year, Communities In Schools employs innovative yet practical ways to engage students and keep them on the path to success. This week, we focused our attention on some of the ways that affiliates are making an impact in their local communities to change the picture of education across the country. 
Communities In Schools of Mid America released a report detailing its impact in Tulsa during the 2014-15 school year. Tulsa World published an article on the report, in which Stacey Vinson, Tulsa Public Schools instructional leadership director, praised the work of CIS Mid-America. "They have been critical in assisting those schools with early identification students that are at risk for not completing schools," Vinson said. "They are making sure that students that need support don't fall through the tracks."
In Georgia, Communities In Schools of Rome-Floyd County sponsored the Rome-Floyd Little Free Library Project – an installation of library boxes , usually resembling small houses, in neighborhoods, parks and other public places. These boxes are stocked with free books and community members are encouraged to either read the books or donate to the box. According to Northwest Georgia News, CIS of Rome-Floyd County hopes to partner with local business and several schools to expand the libraries.
Schools in Greenbrier County,West Virginia piloted an after-school program, Innovation Zone, which aspires to cultivate entrepreneurial skills in students. In addition, the program will help students develop business and marketing plans for any products developed by students. Kasey Carter, director of Communities In Schools of Greenbrier County believes Innovation Zone is "a great way to keep kids safe after the school day ends, to engage them, to inspire learning, and to also help our working families." Continue reading.
Recently, Communities In Schools of Mancelona participated in College Application Week, which took place across the Grand Traverse region of Michigan. The program's aim was to alleviate anxiety and reduce barriers that students, primarily low income and first generation college applicants, face when considering post-secondary education. Speaking about the impact of the program, Amy Burk, executive director of CIS of Mancelona, noted "more students have enrolled in college after high school during the past four years. Many are first-generation college applicants." Read more here.
Despite the strides made by Communities In Schools and other dropout prevention organizations, millions of students continue to struggle with barriers to education that often lead to drop outs and truancy. In his recent op-ed in the San Antonio Express News, Gary Chapman, Communities In Schools Executive Vice President, writes "estimates are that nearly 1.3 million students from any one cohort group (class of 2016, for example) will fail to graduate high school. For Texas alone, it's more than 135,000 students per class. Cohort after cohort, those numbers add up: Nearly 7 percent of young people aged 16 to 24 are not currently enrolled in high school and have not earned a diploma or alternative credentials." Read more here.
And the new  CIS Experience blog series introduced the 12 outstanding students that will be followed throughout the 2015-2016 school year. These eclectic group of students come from diverse backgrounds and face unique challenges. One thing that they have in common is the fortitude to succeed.   Learn more about the students and follow  their journey
  here
.
Are You #AllinforKids?

 
Join our community of changemakers and stay connected with us! 
Learn more about the work Communities In Schools is doing to empower and equip every student to take on and tear down the barriers that stand between them and an equitable path to education. 
↑

TO TOP