What We're Reading
By Afia Obeng Oct. 9, 2015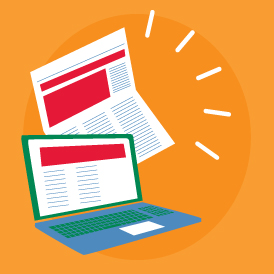 Communities In Schools' affiliates continue to implement programs that enrich the lives of our students and reduce dropout rates-- that is the focus of what we're reading this week.
Nearly 200 male employees of Communities In Schools of Kalamazoo have agreed to serve as mentors for students in the area to help avert dropouts. The initiative is designed to help close the gap between female and male students, and particularly American-American males, the district's lowest-performing demographic group. Read more here.
In North Carolina, Communities In Schools of Brunswick County has instituted a 14-week free parenting program geared towards helping parents identify their strengths and leverage them to build stronger relationships with their children. The program, Incredible Years Parenting Classes, also provides self-esteem and values training for children ages 5-12. Read more.
Communities In Schools of Randolph County partnered with State Farm and The Mattie C. Stewart Foundation, to promote the importance of staying in school and getting an education. The prevention program allowed students from Southwestern Randolph Middle School to experience The Choice Bus, a half-prison cell, half-classroom converted school bus. Continue reading. .
Finally, Ryan Riley, President and State Director of Communities In Schools of Pennsylvania, was a guest on Smart Talk's "American Graduate Day: Let's Make It Happen" - a program that focuses on the organizations and individuals keeping students on the path to graduation. Read more here.
ICYMI-- Want to learn more on how chronic absence affect dropout rates? Read more here. 
Are You #AllinforKids?

 
Join our community of changemakers and stay connected with us! 
Learn more about the work Communities In Schools is doing to empower and equip every student to take on and tear down the barriers that stand between them and an equitable path to education. 
↑

TO TOP