Why We Should All Be Proud of Our Total Quality System (TQS) And Our Journey to Date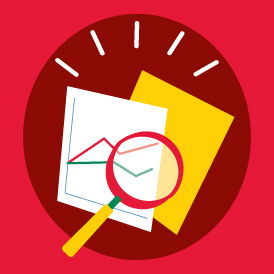 This month we introduce Research Notes, a new blog series where Dr. Heather Clawson, Executive Vice President for Research, Learning & Accreditation, will strive to breathe life into the data that drives our work.
When CIS rolled out its Total Quality System (TQS) back in 2007, the program seemed overwhelming and unreasonable to many. Yes, we heard those early grumbles about the extra recordkeeping and the increased accountability, but over time, TQS became so routine that most of us rarely give it a conscious thought.  It is simply the way we operate!
That said, it's time to think consciously about TQS again for just a moment, because we've reached a major milestone: The legacy CIS network* is now 100% accredited, and our latest research proves that the long-term investment in quality is already paying some amazing dividends.
Here are a few of the headline numbers:
Our network is now about 24% smaller. Rather than pursuing growth at all costs, we made the conscious decision to prioritize organizational health and sustainability, quality programming and fidelity to the proven CIS model. Some affiliates had other priorities, and more than 50 left the network rather than seek accreditation. That might not seem like a positive outcome until you consider …
Our student headcount has grown by 20%. When we started this process, we served 1.24 million students; today that number is almost 1.5 million. That means the TQS process has made us a much more efficient organization, able to deliver more of our best-in-class programming with less administrative overhead. And speaking of overhead …
Our revenues have remained constant. In 2007, combined network revenues totaled $199 million. In 2014, that figure was unchanged at $199 million. But remember that the network shrank by a quarter over that same time period, so our remaining, high-performing affiliates are getting a bigger slice of the pie, on average. And most importantly of all …
Our student outcomes have improved dramatically. Our focus on quality implementation of integrated student supports has yielded 35% more graduates than what we were on track to achieve prior to the adoption of TQS and more consistent implementation of the CIS model. While I can't report specific numbers just yet, our latest third-party evaluation, due for release early next year, further validates the benefits of TQS through demonstrated gains in on-time graduation rates and reduction in dropout rates, plus improvements in attendance.
So, to sum it up, here's the story that the numbers are telling us: More students are seeing better outcomes from a leaner organization working with the same budget. That's a pretty compelling narrative, and it really does set CIS apart in the nonprofit universe.
For all the thousands of CIS personnel working in our 131 accredited affiliates, the CIS story is your story, and you can tell it with confidence. Accreditation means there are no more wild swings in quality across the network. When CIS National reports industry-leading statistics on graduation rates or dropout rates or attendance, you can be sure that you'll see much the same results among the schools and kids in your local communities where you are implementing the CIS model of integrated student supports with fidelity.
I think all of us got involved with CIS because we wanted to change lives. There are probably days when you wonder if it's all worth it, if you're really making a difference. Well the research tells us that the answer is yes. 
Now, who says research is uninspiring?
­­­___________
* "Legacy network" refers to the 131 affiliates that undertook the accreditation process beginning in 2007 and completed the process by the July 2015 deadline. Approximately 25 new affiliates have joined CIS since that time. Starting with the TQS standards as a foundation, these new affiliates are expected to achieve accreditation in the near future.
Are You #AllinforKids?

 
Join our community of changemakers and stay connected with us! 
Learn more about the work Communities In Schools is doing to empower and equip every student to take on and tear down the barriers that stand between them and an equitable path to education. 
↑

TO TOP